Unlock The Secrets To Achieve Radiant Skin This Monsoon With COAL Clean Beauty
Products for the Monsoon Season by COAL Clean beauty New Delhi (India), July 10: No matter the weather, you can unlock the secrets to achieving radiant skin even during the monsoon season! We present to you a range of strategies and skincare tips that will help you combat excessive moisture, banish fungal infections and bid […]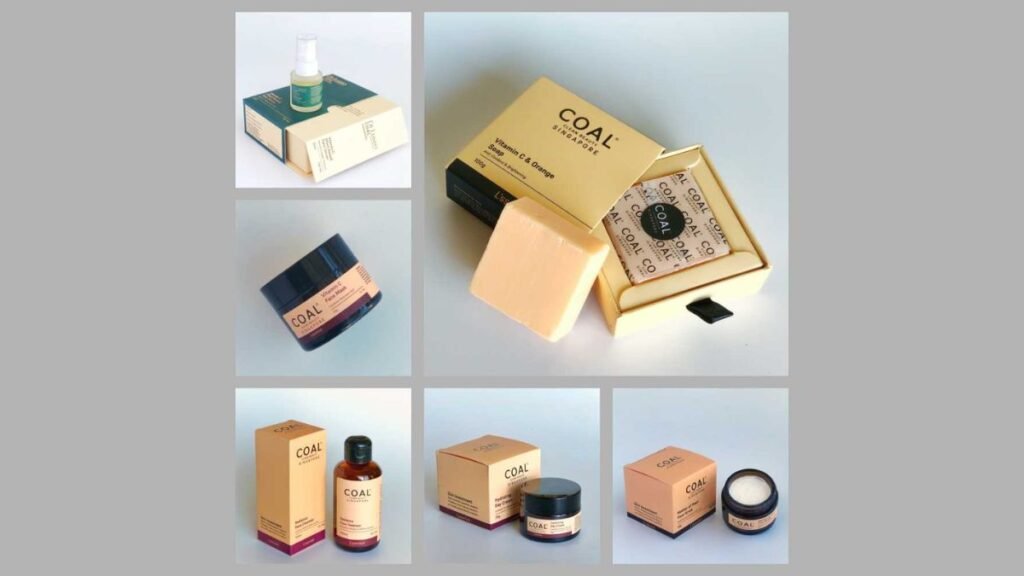 Products for the Monsoon Season by COAL Clean beauty
New Delhi (India), July 10: No matter the weather, you can unlock the secrets to achieving radiant skin even during the monsoon season! We present to you a range of strategies and skincare tips that will help you combat excessive moisture, banish fungal infections and bid farewell to dullness. Get ready to embrace the monsoon season with confidence, thanks to COAL Clean Beauty and its exceptional line of products.
Increased humidity and dampness can wreak havoc, leading to various skin concerns such as acne, fungal infections and a lackluster complexion. Understanding these monsoon skin woes, COAL Clean Beauty has introduced a range of products especially formulated to tackle these issues.
For this season, COAL Clean Beauty proudly presents a selection of skincare gems: Radiance Face Cleanser, Mother of Pearl Face Scrub, Vitamin C Face Mask, Hydrating Day Cream, Vitamin C (Plant Based) Face Serum and Vitamin C & Orange Soap.
What sets these products apart is their unique formulations and ingredients. For instance, Radiance Face Cleanser https://coalcleanbeauty.com/product/radiance-face-cleanser-for-her/infused with Honey and Saffron Extract effectively removes excess oil, cleanses pores and leaves your face nourished and rejuvenated. Mother of Pearl Face Scrub, https://coalcleanbeauty.com/product/mother-of-pearl-face-scrub-for-him/ enriched with nano-granules of Pearl Powder and Vitamin E, works wonders by regenerating skin cells, improving collagen production, gently exfoliating and enhancing elasticity. Pamper your skin with the cooling Vitamin C Face Mask, https://coalcleanbeauty.com/product/vitamin-c-face-mask-for-her/ a fuss-free treatment that keeps your skin plump and radiant.
Experience the bliss of rejuvenated skin with Hydrating Day Cream, a deeply moisturizing and nourishing formula that comes with the benefit of Hyaluronic Acid. Seal in maximum moisture with Sunflower Seed Oil, ensuring your skin stays hydrated throughout the day.
Harness the power of Vitamin C with Vitamin C (Plant Based) Face Serum https://coalcleanbeauty.com/product/vitamin-c-plant-based-face-serum-women/which is known for its ability to soothe sun-damaged skin, reduce wrinkles and promote a brighter complexion. Its unique formulation, combined with Licorice Extract, helps soothe inflammation and fade dark spots, giving you a more even-toned complexion.
For your body, indulge in the luxurious experience of Vitamin C & Orange Soap. https://coalcleanbeauty.com/product/vitamin-c-and-orange-soap/.This soap supports skin brightness, reduces dullness and deeply exfoliates, leaving your skin with a healthy glow. Vitamin C works its magic by keeping your skin plump and radiant, while the rejuvenating properties of orange help reduce blemishes, leaving your skin looking fresh and revitalized.
This monsoon season, don't let the weather dampen your spirits or your skin. Unlock the secrets to radiant skin with an innovative product range from COAL Clean Beauty. Embrace the joy of raindrops while ensuring your skin stays healthy, vibrant and full of radiance.
If you have any objection to this press release content, kindly contact pr.error.rectification[at]gmail.com to notify us. We will respond and rectify the situation in the next 24 hours.