Film Review: "Love Nation" – A Heartwarming Tale of Love and Unity
Love Nation Film Poster Rating: ⭐⭐⭐ In the bustling realm of Bollywood, where blockbusters and entertainment reign supreme, "Love Nation" emerges as a refreshing gust of cinematic air, weaving a tale that transcends the typical fare. Directed by Basith Ahmed Khan and graced by a star-studded cast, this film offers more than just entertainment – […]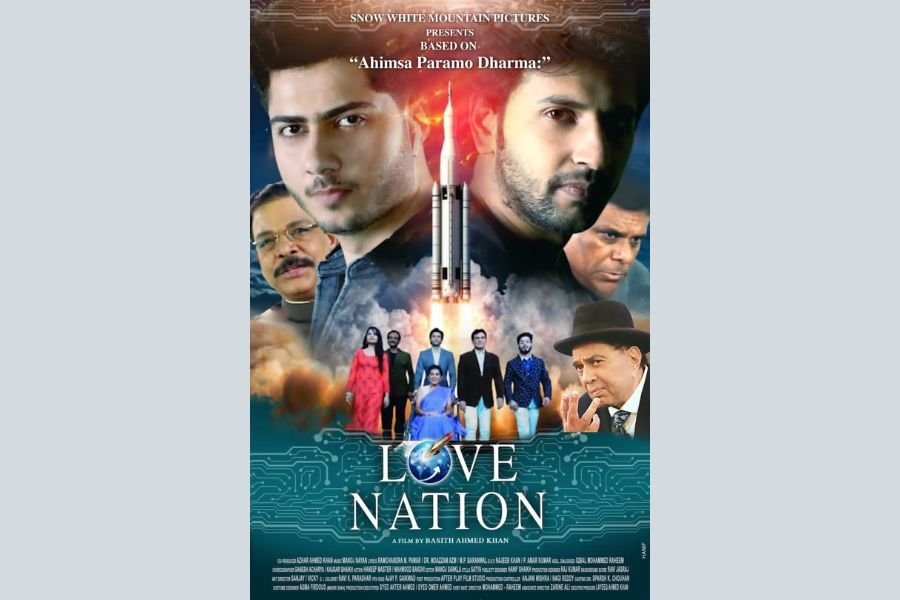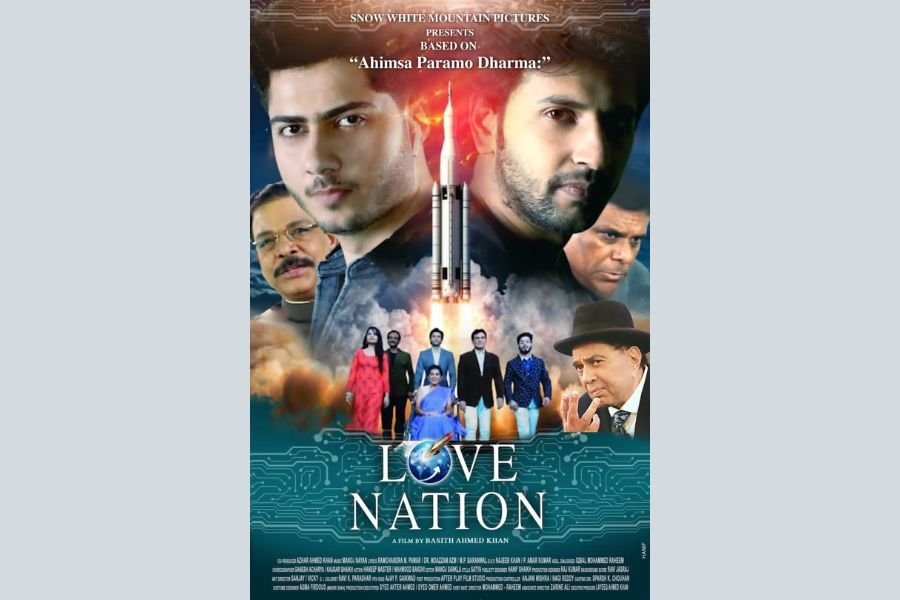 Love Nation Film Poster
Rating:
In the bustling realm of Bollywood, where blockbusters and entertainment reign supreme, "Love Nation" emerges as a refreshing gust of cinematic air, weaving a tale that transcends the typical fare. Directed by Basith Ahmed Khan and graced by a star-studded cast, this film offers more than just entertainment – it's a heartfelt journey of love, unity, and hope that resonates with its audience.
"Love Nation" boldly steps onto the screen with a message that love holds the power to mend, transform, and heal even the most fractured corners of our world. Set against the backdrop of a chaotic society, the film takes us on an emotional rollercoaster, navigating through the lives of its characters, brought to life by seasoned actors Dharmendra, Govind Namdeo, Milind Gunaji, Deepak Parasher, Gargi Patel, and Ashish Vidyarthi.
The narrative unfolds with genuine warmth, skillfully exploring the depth of human emotions. The director's vision is evident, capturing each frame with an artistic finesse that adds a layer of authenticity to the storytelling. Iqbal Mohd Raheem's soul-stirring dialogues breathe life into the characters, infusing them with a relatability that draws the audience into their world.
However, "Love Nation" does have its share of hiccups. The film's editing leaves something to be desired, at times hindering the seamless flow of the narrative. Additionally, while the performances shine, the costume design falls short of creating the magic one would hope for. How can scientists wear such casual attire in a film that demands a more authentic representation?
Among the cast, Govind Namdev's performance stands out as one of the best in recent times. His portrayal adds depth and gravitas to the story. While effectively executing his role, Dharmendra does what he's hired for – a solid performance that fits the bill.
On the musical front, "Love Nation" occasionally succumbs to the unnecessary inclusion of songs that could have been avoided, potentially elevating the impact of pivotal scenes.
Milind Gunaji, in his effort to bring his character to life, delivers a commendable performance, justifying his role with conviction.
However, the film's casting takes a hit with the inclusion of some new actors who seem somewhat out of place. Their presence feels unwarranted and disrupts the otherwise well-established dynamics of the film. A more balanced and refined casting could have elevated the overall impact of the narrative.
Beneath its layers, "Love Nation" carries a powerful message – a clarion call to denuclearize the world and propagate the ideals of love and peace. This noble intent is where the film finds its core strength.
Considering director-writer Basith Ahmed Khan's age and experience, his conceptualization and execution deserve commendation. However, the film's ambitious idea may have benefitted from a larger budget, particularly evident in the CG work, which could have been more refined.
Ashish Vidyarthi, an experienced actor, does justice to his character, lending depth and authenticity to his portrayal.
In a realm saturated with run-of-the-mill releases, "Love Nation" is a cinematic gem that stands out with its message-driven approach, heartfelt performances, and narrative that lingers long after the curtains fall. While it may not be flawless, its aspirations and achievements earn it a solid three-star rating.
"Love Nation" is more than a movie; it's an experience that captures the essence of love's incredible potency and leaves us with a renewed sense of hope for a brighter, more harmonious world.
If you have any objection to this press release content, kindly contact pr.error.rectification[at]gmail.com to notify us. We will respond and rectify the situation in the next 24 hours.