Grand Inauguration of HSNC Board's 75th Anniversary Celebration at Raj Bhavan, Maharashtra
Celebrating the 75th Year of HSNC University Mumbai (Maharashtra) [India], August 28: The HSNC Board's 75th Anniversary Celebration was inaugurated with immense enthusiasm at Raj Bhavan on August 24th. The event brought together esteemed individuals who shared their insights and aspirations for the board's future endeavors. Mr. Anil Harish, President of HSNC Board, commenced the event […]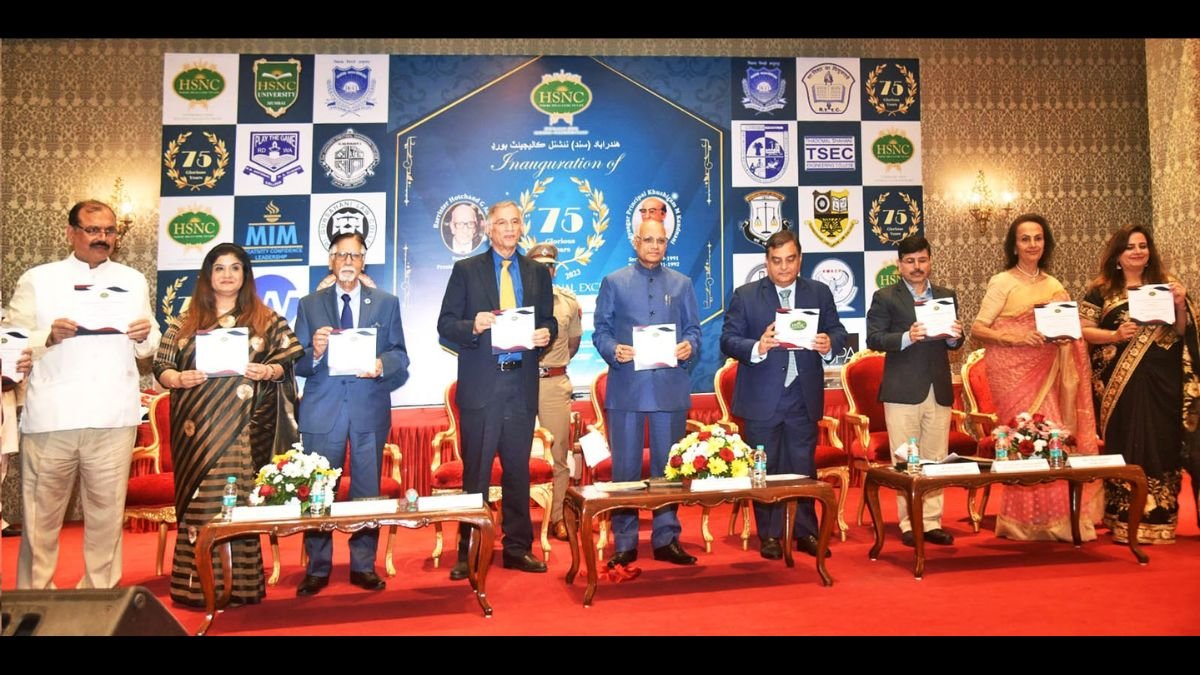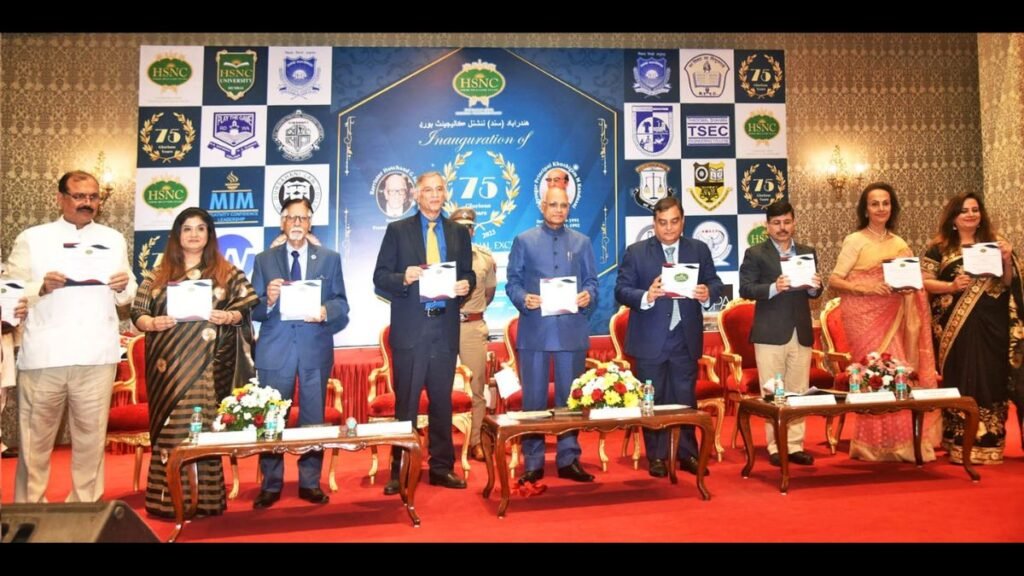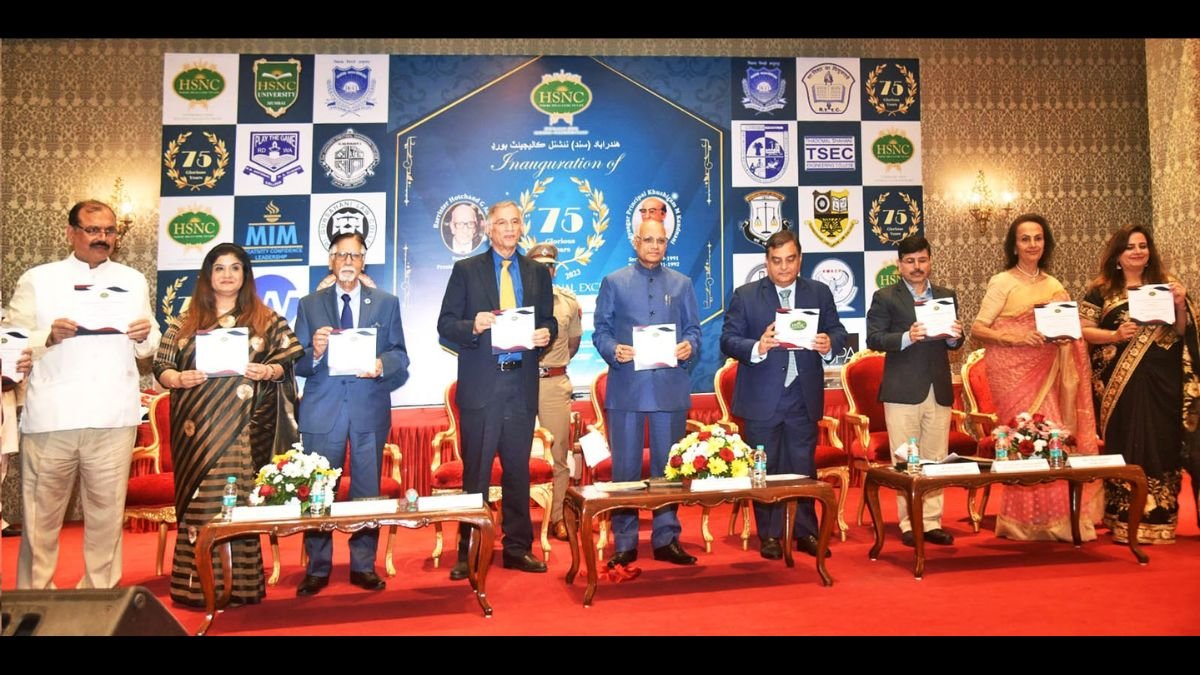 Celebrating the 75th Year of HSNC University
Mumbai (Maharashtra) [India], August 28: The HSNC Board's 75th Anniversary Celebration was inaugurated with immense enthusiasm at Raj Bhavan on August 24th. The event brought together esteemed individuals who shared their insights and aspirations for the board's future endeavors.
Mr. Anil Harish, President of HSNC Board, commenced the event by extending congratulations for India's recent achievement with Chandrayaan 3. In a visionary yet lighthearted tone, he playfully suggested that the dynamic HSNC Board could establish an educational institution even on the moon. He celebrated the excellence of HSNC Board colleges and unveiled plans for the expansion of HSNC University through the acquisition of a 20-acre plot in Alibaug.
Dr. Niranjan Hiranandani, Provost of HSNC Cluster University and Trustee, eloquently highlighted the university's rapid progress, establishing 103 study programs in just three years, up from 57 programs. He proudly shared the university's engagement in medical device work at the International Atomic Energy Agency. Dr. Hiranandani emphasized the university's global aspirations, aiming to become an educational hub for international students and plan to open a university sub-campus in Alibag. 
Mr. Dinesh Panjwani, Secretary of the HSNC Board, paid tribute to the journey of Sindhi refugees and honored the Board's Founders. He released a booklet of the next five years aspirational document of the HSNC Board.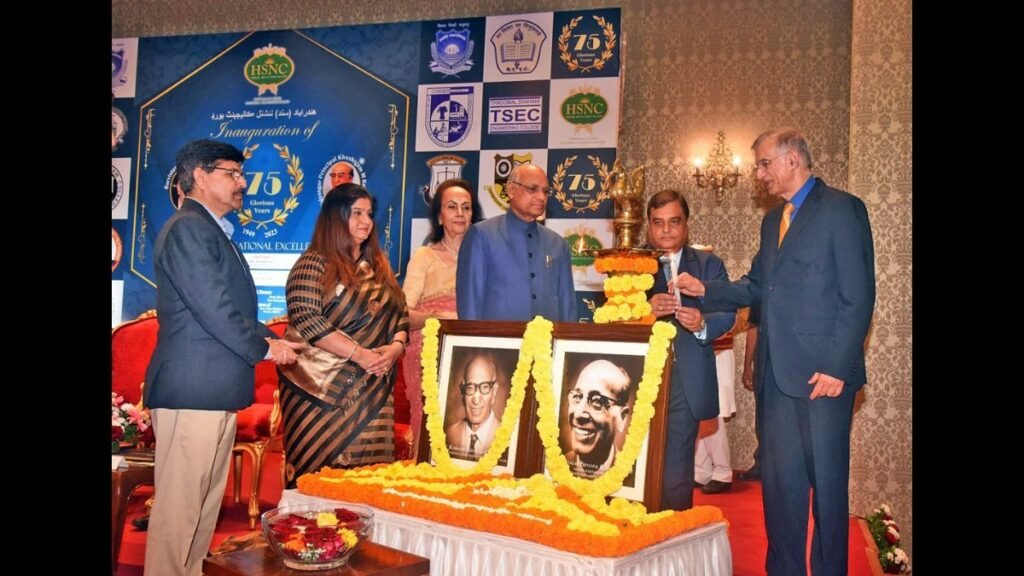 Hon. Governor & Chancellor of Universities, Shri Ramesh Bais, commended the HSNC Board's achievements and encouraged expansion for transforming more lives. He suggested hiring a global expert to shape the university's trajectory for the next 25 years, expressing a vision for global academic excellence.
Shri Ravindra Kulkarni, Vice-Chancellor of the University of Mumbai, added prestige to the event by commending the HSNC Board and its affiliated colleges for their academic journey. He highlighted the rapid growth of HSNC University since 2020, underlining the importance of technology in education and the role of Artificial Intelligence (AI) and Machine Learning (ML) in enhancing learning experiences.
Dr. Hemlata Bagla, Vice-Chancellor of HSNC University, delivered a moving tribute that resonated with the board's journey, dedication, and aspirations. She assured the Honorable Governor of the university's commitment to scaling greater heights and achieving new milestones.
The event marked a significant milestone in the HSNC Board's journey, propelling it toward future excellence and global impact in education.
If you have any objection to this press release content, kindly contact pr.error.rectification[at]gmail.com to notify us. We will respond and rectify the situation in the next 24 hours.