Director Dushyant Pratap Singh's "I am Unused", scheduled to release on MX Player on 19th April 2023
These days, the content of thriller and suspense on OTT platforms is being liked by the audience. Director Dushyant Pratap Singh's latest web series, "I Am Unused", is being released on the OTT platform MX Player on 19th April 2023. This web series is dark and dark from its title itself. The web series I […]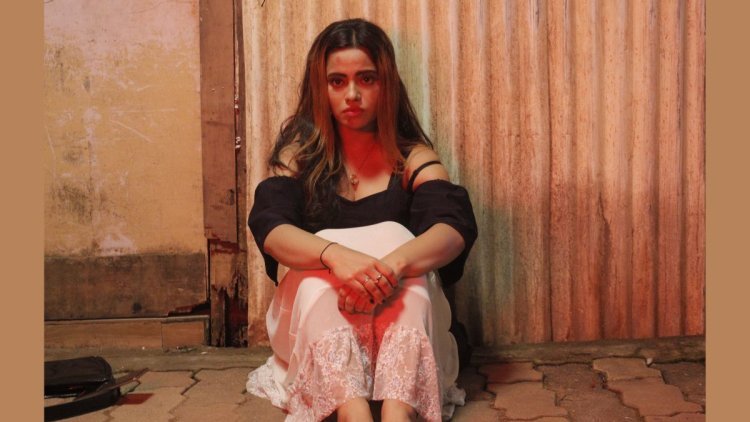 Aasma Sayed in "I am Unused"
These days, the content of thriller and suspense on OTT platforms is being liked by the audience. Director Dushyant Pratap Singh's latest web series, "I Am Unused", is being released on the OTT platform MX Player on 19th April 2023. This web series is dark and dark from its title itself. The web series I am Unused, produced by Anuj Gupta and co-produced by Ved Parkash, tells the story of a young girl named Natasha who was betrayed by someone she trusted and diagnosed with HIV. Rather than give up, Natasha sets out on a mission for revenge and justice, determined to make those who wronged her suffer the same fate.
Get ready for a heart-wrenching, thrilling journey with "I'm Unused", – the captivating web series that tells the story of a young girl who is wronged but refuses to give up. Betrayed by those whom he trusted, This resilient heroine lived with HIV herself—a devastating diagnosis that could crush her spirit. But instead of giving up, he made it his mission to see those with bad intentions face the same fate.
With a steely determination and unwavering will, she embarks on a quest for revenge – one that will shake the very foundations of those who wronged her. But the question is, did she succeed in her mission?
The cast includes Aasma Sayed, Mushtaq Khan, Rajkumar Kanojia, Ramit Thakur, Ravi Kothari, Deepika Charak, Hiten Meghrajani, and Abhinav Soni. The web series is directed by Dushyant Pratap Singh and features a screenplay and dialogue by Sanju V Talpade, a story by Ramit Thakur, music by Piyush Ranjan, and lyrics by Manish Murradiya.
His previous film, "Zindagi Shatranj Hai", was full of twists and turns and was liked by the audience in cinema halls as well as on OTT, now Director Dushyant Pratap talks about his new series "I Am Unused" promises to be a suspenseful and thrilling series that will keep audiences on the edge of their seats. Viewers will be able to experience intense emotions and powerful storytelling. This is an incredible journey of redemption and justice as one girl battles the world and those who would try to bring her down.
Produced under the banner of Dushyant Corporation, I am unused and will release on the OTT platform MX player on 19th April 2023.