A unique startup that brings fresh blood into the Publishing industry
Ahmedabad (Gujarat) [India], August 14: In the annals of entrepreneurship, tales of triumph often emerge from the ashes of failure. Such is the remarkable story of Anamika Pandey, the visionary behind Progress Wings, a sales and marketing powerhouse that has not only bootstrapped success but is also leaving a positive impact on the environment. Book publishing […]
Ahmedabad (Gujarat) [India], August 14: In the annals of entrepreneurship, tales of triumph often emerge from the ashes of failure. Such is the remarkable story of Anamika Pandey, the visionary behind Progress Wings, a sales and marketing powerhouse that has not only bootstrapped success but is also leaving a positive impact on the environment.
Book publishing is considered to have gloomy growth economics in today's age. However, a lady's vision, ideation and guts to execute have shown the potential to transform the dynamics of the entire industry.
Anamika Pandey, who hails from Kalyan in India's Maharashtra state, explains, "Authors are passionate about writing. However, most have zero marketing insights. Many of the good books remain unpublished as authors cannot find or convince the publisher. Due to this, lots of books do not reach the right audience who are keen to read it. Not only that, authors get demotivated to write, which is a hindrance to bringing new content into this universe. I thought of splitting the tasks into core and non-core. Today in many industries, core tasks are executed in-house, while non-core are outsourced to experts who have in-depth subject awareness. Why not do the same with the Publishing industry."
Like many others, Anamika's journey also began with a setback that could have left anybody demoralized. In July 2022, she founded Progress Wings, a company that has rapidly become a beacon of success. The path to Progress Wings was paved with challenges. Anamika's previous startup faced difficulties due to issues in production and workforce management. Despite her earnest efforts, the venture failed, leaving her burdened with debts and searching for her next move.
Undeterred by her previous setback, Anamika displayed a commendable tenacity. She sought refuge in job hunting to recoup her losses. It was during this period of self-discovery that she confided in her brother, who dispensed a gem of wisdom – the notion that one cannot be a jack of all trades. Armed with this insight, Anamika honed in on her forte – sales.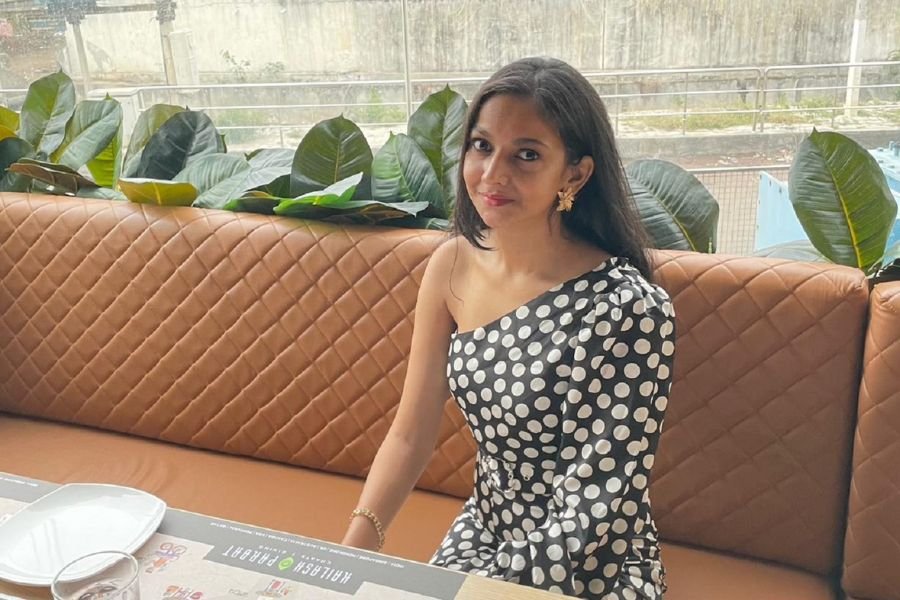 Progress Wings took flight. With its own seed fund of $50, Anamika embarked on her new venture. The company swiftly gained traction, establishing itself as a go-to partner for authors in the US and UK. Anamika's prowess in sales and marketing shone through, propelling Progress Wings to incredible heights. What's more, her company has been instrumental in birthing multiple bestsellers, a testament to her unyielding dedication. Today Progress Wings has been trusted by over 200 authors around the globe, garnering 100,000+ USD in revenues.
The journey, however, isn't solely about monetary gains. What set's Anamika apart from many others is that her tale also emphasizes the importance of sustainability. In an era where environmental consciousness is paramount, Progress Wings goes beyond profit. For every order received, they plants trees, contributing to the global effort of creating a healthier planet. CSR efforts are done by many companies, but a startup aligned to it right from the beginning is rare. The company has already planted 2200 trees last year.
Anamika's journey encapsulates the essence of resilience, determination, and the power of identifying and capitalizing on one's strengths. Her story serves as a beacon of inspiration, reminding us all that success is achievable even in the face of adversity. In a world where setbacks can be debilitating, Anamika Pandey's evolution from a setback-stricken entrepreneur to the thriving force behind Progress Wings stands as a testament to the extraordinary heights determination, and self-discovery can achieve
Today Progress Wings is a leading brand serving several happy authors around the globe who achieve peace of mind. The company's dynamic and unique business model allows authors to concentrate on their core competency of writing, while Progress Wings becomes their bridge with readers.
Anamika has proved in just a few years that she is a woman of substance and a dynamo of business acumen clubbed with an insatiable love for the environment. She has been able to create, on her own, one of its kind business brands that have not only carved out a unique marketplace but also served as an inspiration for many fellow youths of the country by giving it back to society.
If you have any objection to this press release content, kindly contact pr.error.rectification[at]gmail.com to notify us. We will respond and rectify the situation in the next 24 hours.