WOW! Top 5 looks of Seerat Kapoor that left us in awe of her curly hairs
In this day and age of smoothing, keratin, and rebounding, we see very few people with curly hair. But if you've decided to embrace your curls, kudos! When it comes to people with rocking curly hair, how can we forget our Bollywood diva, Seerat Kapoor, who has not only inspired us with her beautiful curls […]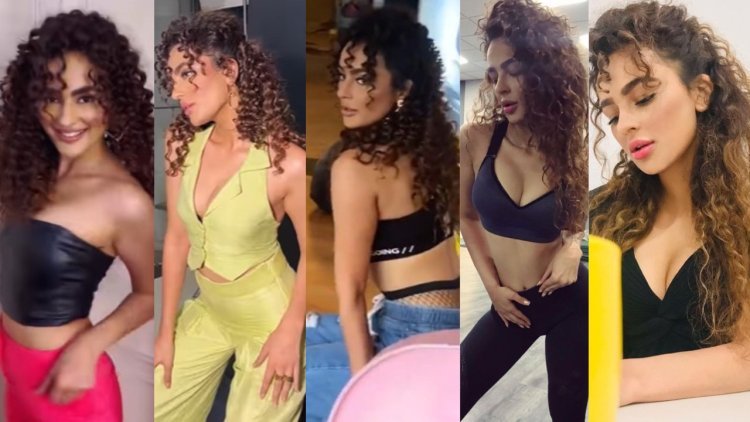 In this day and age of smoothing, keratin, and rebounding, we see very few people with curly hair. But if you've decided to embrace your curls, kudos! When it comes to people with rocking curly hair, how can we forget our Bollywood diva, Seerat Kapoor, who has not only inspired us with her beautiful curls but also inspired every girl in the corner to wear their curly hair with grace. So, lets take a look at these 5 stunning curly hair looks of Seerat Kapoor.
Seerat's Instagram is a must-follow page for a fashion enthusiast. Ranging from ethnic outfits to sexy looks, she carries it all in style. Recently, while promoting her movie, Seerat embraced her curly hair in the most playful way, and we surely can't get enough of the actress. We love how she flaunts her curls with pride and stands out from the crowd.
Running out of poses? Fikr not! Seerat Kapoor shows that having curly hair, means more poses! The actress never misses an opportunity to flaunt her luscious curls. Seerat also says she is blessed with "good volume and texture". Well! We won't deny this for sure.
Seerat is here to show you how to do more with less if you have curly hair. The Maarrich actress has always captivated us with her acting talent. But we won't deny, her natural curls have added a golden touch to her simple beauty. Take a look,
The actress handles her curly, natural mane with grace and style. While slaying with her naturally beautiful hair, the actress had earlier also gushed about how she keeps losing her clips.
If you are worried about managing your curls as a working woman, don't stress! Seerat proves how when you have gorgeous bouncy curls, all you need is a basic clucher to rock the half hairdo.
We clearly can't stop gushing over Seerat's beauty, style, and elegance. Can you?
In terms of her professional career, Seerat Kapoor will soon be playing the female lead in Dil Raju's next production venture, which is yet to be titled.