The Golden Boy of Madhya Pradesh Sohail Khan Shines at the Kudo World Championship
A remarkable display of skill and determination, Sohail Khan, the Golden Boy of Madhya Pradesh, represented the Indian national team at the 6th Kudo World Championship held in Tokyo, Japan. The tournament witnessed the participation of over 60 countries from around the globe. Although Sohail Khan fell short in the quarterfinals against Vilius Tarasevicius from […]
The Golden Boy of Madhya Pradesh Sohail Khan Shines at the Kudo World Championship
A remarkable display of skill and determination, Sohail Khan, the Golden Boy of Madhya Pradesh, represented the Indian national team at the 6th Kudo World Championship held in Tokyo, Japan. The tournament witnessed the participation of over 60 countries from around the globe. Although Sohail Khan fell short in the quarterfinals against Vilius Tarasevicius from Lithuania, the two time world silver medalist, he put up an impressive fight.
Throughout the bout, Sohail Khan exhibited his exceptional talent, dominating the fight. With only a few seconds remaining, he narrowly lost to Tarasevicius by a small margin. Despite the defeat, Sohail Khan's performance highlighted his potential as one of the best fighters on the Indian national team, making him a promising candidate to become a future superstar for India.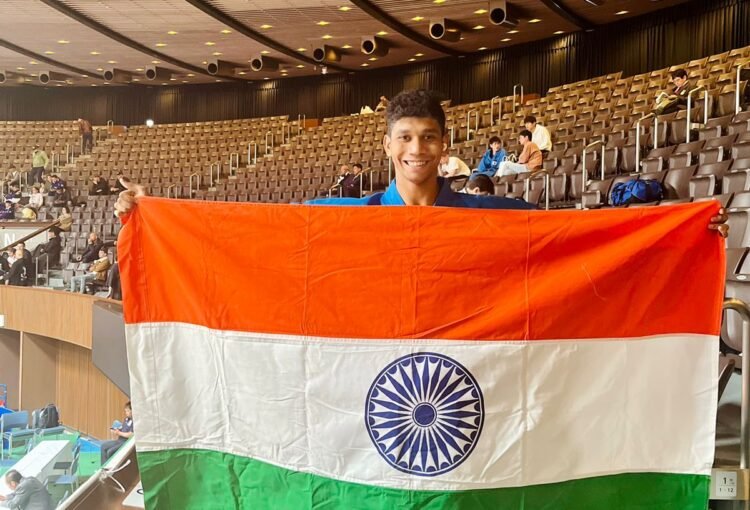 Sohail Khan says:
I am incredibly grateful for their unwavering support throughout my journey. Encouragement, belief, and cheers fueled my determination to push beyond my limits. Without you all, this achievement wouldn't have been possible. Thank you from the bottom of my heart. Deepak Memorial Academy Sagar (Madhya Pradesh), Dr. Rai Hospital, Sagar, Mr. Shailendra Kumar Jain (MLA Sagar), and Paras Vidya Vihar School.
Currently, Sohail Khan is fully dedicated to training for the upcoming Asian Championship, scheduled to take place later this year. With his extraordinary skills and relentless determination, he aims to make a mark at the regional level and bring more glory to his country.
As Sohail Khan continues his rigorous preparation for the Asian Championship, fans and supporters eagerly await his participation, hoping that he can emerge victorious and establish himself as a prominent name in the world of Kudo.