Kashika Kapoor spills the beans on her never seen before character for her next debut Bollywood film as lead
"My character in my debut film is something that I have been preparing myself for years now", says the rising star of Bollywood Kashika Kapoor as she spills beans on her new film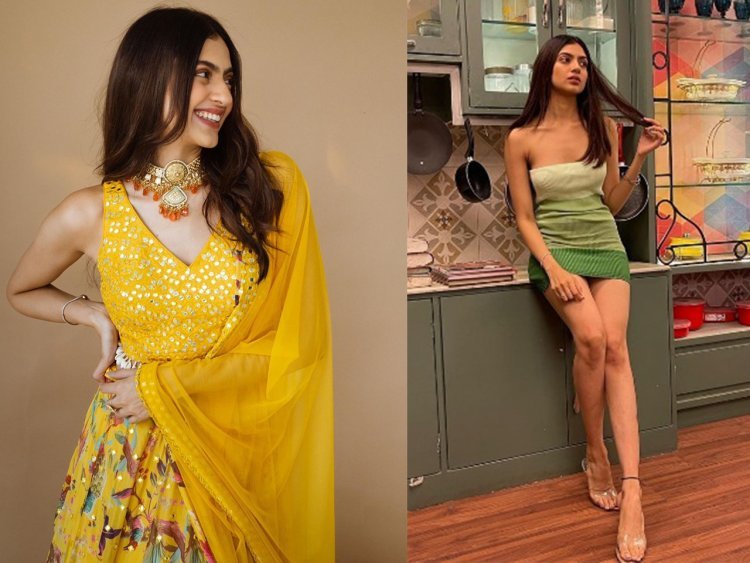 Kashika Kapoor spills the beans on her never seen before character for her next debut Bollywood film as lead
"My character in my debut film is something that I have been preparing myself for years now", says the rising star of Bollywood Kashika Kapoor as she spills beans on her new film
Whenever an actor takes a leap of faith and steps into the world of limelight, they are always focused on building a solid reputation for themselves and proving to their audience and fans that they are worthy of staying in the industry through their intense yet inspirational acting, which propels them up the success ladder every day. The young, talented actress Kashika Kapoor is one such performer who has earned a name for herself in the hearts of the audience.
One of the actresses in Bollywood who has established herself by both her exceptional acting abilities and stunning appearance is Kashika Kapoor. The actress never fails to steal the show every time she appears on screen, whether it be in music videos or web series. And now, the actress is all set to carve a place in the hearts of her audience with her big debut movie in a never-before-seen avatar.
"This is going to be one of those projects that will just challenge me personally as an actor, so I'm quite thrilled for my big Bollywood debut. I'm taking on a challenging role that I've never worked on before. There is a little more to it than what meets the eye. For this part, we spent a lot of time understanding and developing all the facets of my personality. It's very unlike any other character I've played on screen. Since I have been preparing myself for such a challenging role for years, I am confident that I will be able to pull it off. So all I can do is hope that the audience adores me in this role"
The actress further went on to say, "Though I can't discuss the specifics of the project or the people I'm working with, I can say with certainty that this will be a great step towards more opportunities and my debut film will prove, dreams do come true."
Kashika continues to charm people and set the bar high with everything she does.
On the work front, Kashika was featured in a music video, "Tu Laut Aa" alongside Pratiek Sehjpal. She has also been featured in music videos like Neendra, Sachcha Wala Pyaar With Zee Music. Kashika has also won hearts in music videos like dil pe zakhm by T series which won more than 40 million + hearts, O mere Dil Ke Chain ,Hissab , NEENDRA(dance number) which was by Zee Music, and Sa Re Ga Ma,sachcha Wala Pyaar (dance number)by zee & also a music single by Sohum Rockstar Entertainment and Balaji, O Rano, Aaj Bura Na Mano and recently seen in a music video for Dil Pe Zakhm which starred Gurmeet Chaudhary and Arjun Bijlani. Kashika is even the face of FREE FIRE as MOCO- done by the Rohit Shetty team. She has last featured in the two music videos that were released in the last two weeks, saajan & thodi thodi saans. Apart from that, the actress has movies and a series in the pipeline, which will be announced soon.