Bolt.Earth Brings Affordable EV Charging to India
Bangalore (Karnataka), [India], August 2: As the electric vehicle (EV) industry gains momentum in India, it is essential to provide consumers with affordable and accessible charging solutions. Considering the increasing number of EVs on the road and the relatively limited number of charging stations, there are certain barriers when it comes to public charging. Other […]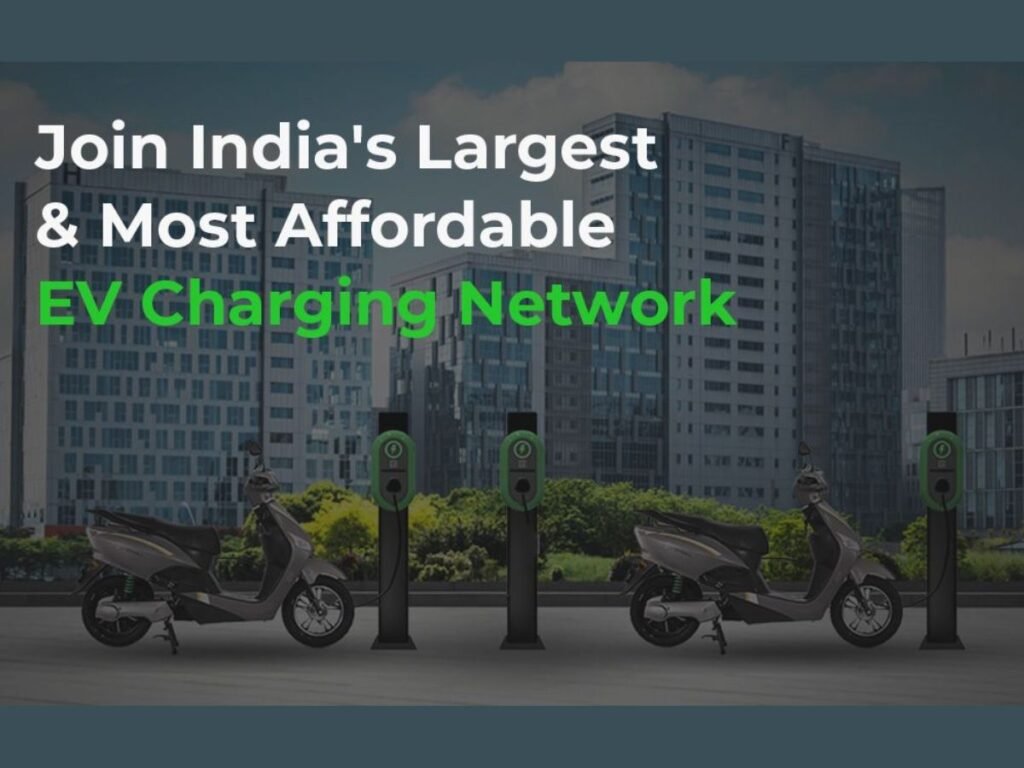 Bangalore (Karnataka), [India], August 2: As the electric vehicle (EV) industry gains momentum in India, it is essential to provide consumers with affordable and accessible charging solutions. Considering the increasing number of EVs on the road and the relatively limited number of charging stations, there are certain barriers when it comes to public charging. Other barriers to EV adoption such as high upfront costs, limited charging infrastructure, lack of standardization and safety issues have raised concerns among many EV owners. The Indian EV charging infrastructure needs better alternatives now more than ever. 
In face of these challenges, Bolt.Earth has successfully established India's largest EV charging network and is offering holistic EV public charging across the country. 
Economical and Inclusive Charging
Aimed to reduce the financial burden of owning an electric vehicle, Bolt.Earth is making EVs more appealing to a wider audience. The company develops IoT-enabled charging points that are smart, safe and affordable for everyone. This is enabled by energy-based pricing — which means that EV users only pay for the electricity they use. This reduces the implications of time-based pricing in the market right now.
Furthermore, the company is offering incentives like free first charge and INR 199/- per month for EV charging. Their app enables EV users to subscribe to EV charging on a monthly basis, with flexible plans to suit individual needs. 
With a scan of the current EV market, Bolt.Earth's approach stands out as a cost-effective solution for EV users across the country.
Empowering Users with Passive Income Opportunities
Bolt.Earth brings a unique opportunity to generate passive income by joining their EV charging network. By becoming a part of the network, individuals and businesses can leverage their parking spaces or properties to set up EV charging stations. This smart move allows them to tap into the growing demand for EV charging while earning passive income in the process.
They take care of the entire setup process, from installation to maintenance and support. This means that property owners can sit back and watch their investment generate income on its own. With the rising demand for public charging and the increasing need for accessible charging points, joining Bolt.Earth's EV charging network provides a win-win situation for both property owners and end users.
A Referral System that Benefits All
Bolt.Earth is offering a referral system designed with the current challenges in mind – down to each end-user. When someone invites friends, family, and fellow EV enthusiasts to join Bolt.Earth's community, they unlock benefits like INR 50 credits to both parties (when referral is successful). This helps users to adapt to EV charging conveniently, both in public and within private premises. 
Making EV Charging Accessible Across Cities
Bolt.Earth is strategically placing charging stations in various locations across cities, ensuring that EV owners have easy access to charging points wherever they go. This widespread network helps address the issue of limited charging infrastructure in urban areas.
The company is committed to inclusivity, ensuring that EV charging is available to everyone, regardless of their location or economic background. By continually expanding the charging network, they aim to cater to the needs of a diverse range of EV owners, making electric mobility more feasible for all.
In conclusion, Bolt.Earth stands as a promising and economical solution readily available to EV owners.  As India's largest EV charging network, the company brings affordable, reliable EV charging on-the-go.  
About Bolt.Earth 
Bolt.Earth is on a mission to push emerging markets toward cleaner mobility. Today, the company is India's largest electric vehicle (EV) charging infrastructure solution provider, with 30K+ charging points and growing! Bolt.Earth offers charging solutions for individuals, businesses, real estate companies, fleet operators, and the government. For more information on Bolt.Earth, visit bolt.earth.
Follow: LinkedIn, Facebook, Twitter
If you have any objection to this press release content, kindly contact pr.error.rectification@gmail.com to notify us. We will respond and rectify the situation in the next 24 hours.