4-year-old Kritika Tripathi becomes India's Youngest bronze Medalist in National Thaiboxing Championship
New Delhi (India), September 1: TIF, India's main International Federation that promotes and administers Thaiboxing, has organized the National Thaiboxing Championship on August 25,26,27 in Bhubaneshwar, where 4-year-old Kritika Tripathi from Bangalore secured the position of India's youngest Bronze Medalist.  Bangalore-based Kritika Tripathi is a student of Aradhya Academy. She began training with her father, […]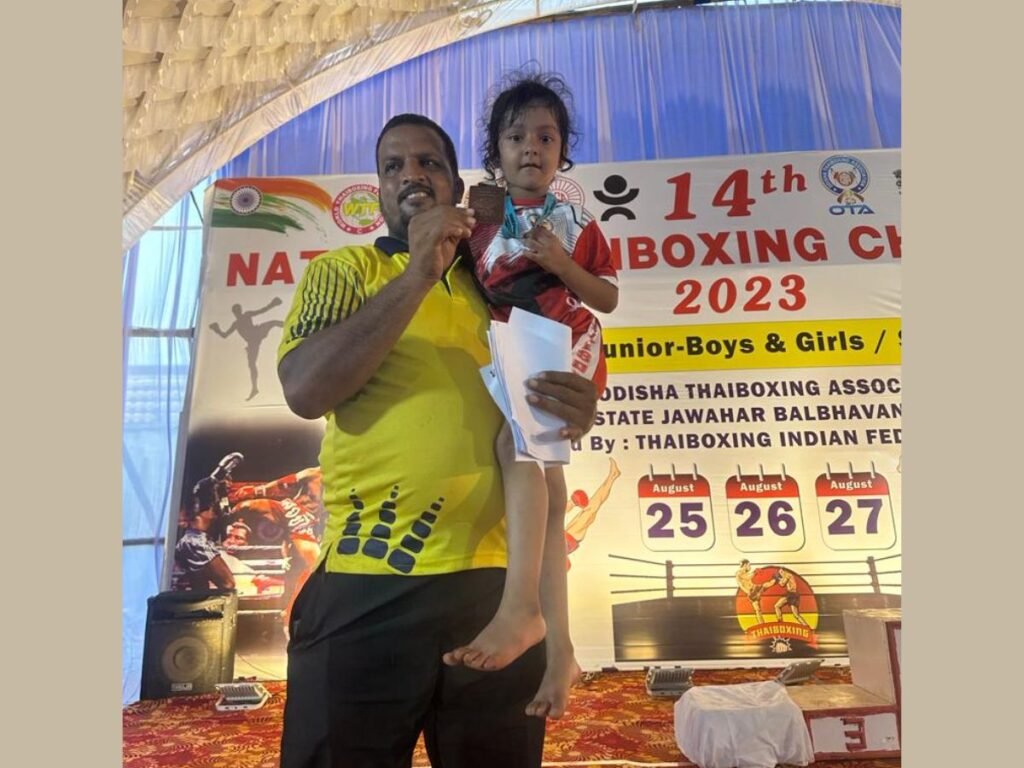 New Delhi (India), September 1: TIF, India's main International Federation that promotes and administers Thaiboxing, has organized the National Thaiboxing Championship on August 25,26,27 in Bhubaneshwar, where 4-year-old Kritika Tripathi from Bangalore secured the position of India's youngest Bronze Medalist. 
Bangalore-based Kritika Tripathi is a student of Aradhya Academy. She began training with her father, Ganesh Kumar Tripathi, who is an internal silver medallist and black belt in Karate. Kritika Tripathi was assisted by Coach Sudhansu Shekhar Panda and National Gold Medalist Biren Bhutia for the championship. Little Kritika accepted the challenge and practiced for a month in Odisha under the skilled supervision of her father and trainers.
Thaiboxing has existed for thousands of years. However, records show that it originated 400 years ago in Thailand's old city, Ayutthaya. Various kinds of kickboxing have been practiced for centuries on the mainland of Southeast Asia, based on a fusion of Chinese and Indian martial arts; practitioners believe they date back two thousand years. Honorable Founder President Dr. Kuldeep Sumanakshar, worldwide Master & referee, Judge in Karate, has represented and continues to promote this upcoming sport. 
Since 1995, TIF has expanded its activities from Jammu and Kashmir to Kanyakumari through its 25 member states, including kickboxing and taekwondo. He has been involved in the training of own forces and police, as well as the successful organization of a number of national championships under TIF. In the National and International Championships, this federation has supplied the best semi-light full-contact fighter.
Ganesh Kumar Tripathi, father of Kritika Tripathi says "Although the process was challenging, we as a team stood strong and it paid off. As a parent and an athlete, we are proud of this accomplishment by our young daughter. Little Kritika has earned the admiration of all of us and the people we know for serving as an inspiration to other children and their parents"
For more details visit – Thaiboxing Indian Federation 
If you have any objection to this press release content, kindly contact pr.error.rectification@gmail.com to notify us. We will respond and rectify the situation in the next 24 hours.