MacOS Sonoma Release: Apple introduced its latest OS, from widgets to game mode, you will get a lot of special things
MacOS Sonoma Release: Apple has released macOS Sonoma for Mac today. You can also call it macOS 14.0. With this new software update, you will see many big changes. It also includes desktop widgets a new iOS-style lock screen and a game mode. Today we are going to tell you in detail about these new software updates.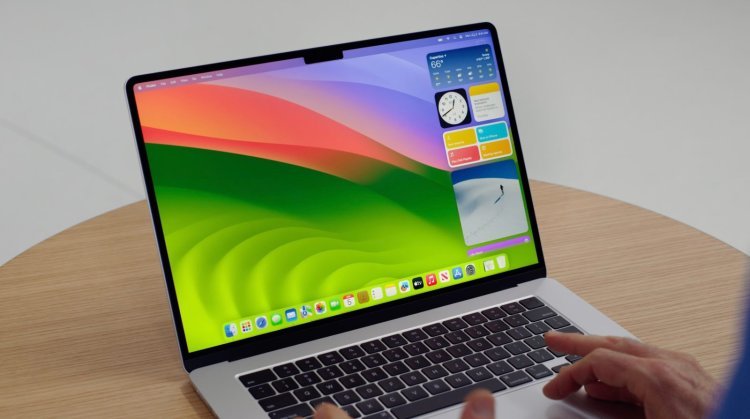 This month has been very special for the tech giant Apple because in September the company launched its latest iPhone 15 series. Along with this, the company has also introduced iOS 17 this month.
Now on September 27, i.e. today, Apple has started releasing the latest software update for its MacBook. The new macOS Sonoma comes with a number of improvements and new features, including new desktop widgets, Game Mode, and more.
In the new macOS Sonoma, you will get brand-new widgets. Sonoma is improving these widgets to make them more interactive and easier to use than ever before. You can easily customize its placement and easily save it to wallpaper if you're not using it.
Apple has also paid a lot of attention to improving your virtual meetings. It gives a better experience with presentation overlay video effects that bring your avatar to the fore during screen sharing. This improves your presentation.
Additionally, the new Screen Sharing picker makes app sharing even better during calls, and it also comes with a reaction feature that lets you react with gestures or hand movements.
With the new Mac OS, the company has further improved security and introduced better privacy in Apple's web browser i.e. Safari. With the new update, its private browsing mode is now locked with Touch ID to improve security when you are away from your computer. Additionally, you can create separate profiles for work and personal browsing, which will have separate histories, cookies, and extensions. To switch between accounts, one click is required.
With the new update, the company has added a new password section in Settings, which will help you share necessary passwords and passkeys with your family and friends. These passwords are stored in iCloud Keychain and work with end-to-end encryption.
Apple has designed Game Mode keeping gamers in mind. This game mode improves gaming performance by giving priority to CPU and GPU sources. This means you will get the best gaming experience. Not only this, it also reduces audio latency with AirPods.