Bollywood Star Mahima Chaudhary Joins Grahshanti Dhoop Agarbatti as Brand Ambassador
New Delhi (India), September 9: Grahshanti Dhoop Agarbatti, a prominent name in the world of spiritual and aromatic products, is excited to introduce its latest collaboration with renowned Bollywood actress Ms. Mahima Chaudhary as the brand's official ambassador. This partnership aims to introduce a unique blend of spirituality into consumers' daily lives. Ms. Mahima Chaudhary, renowned for […]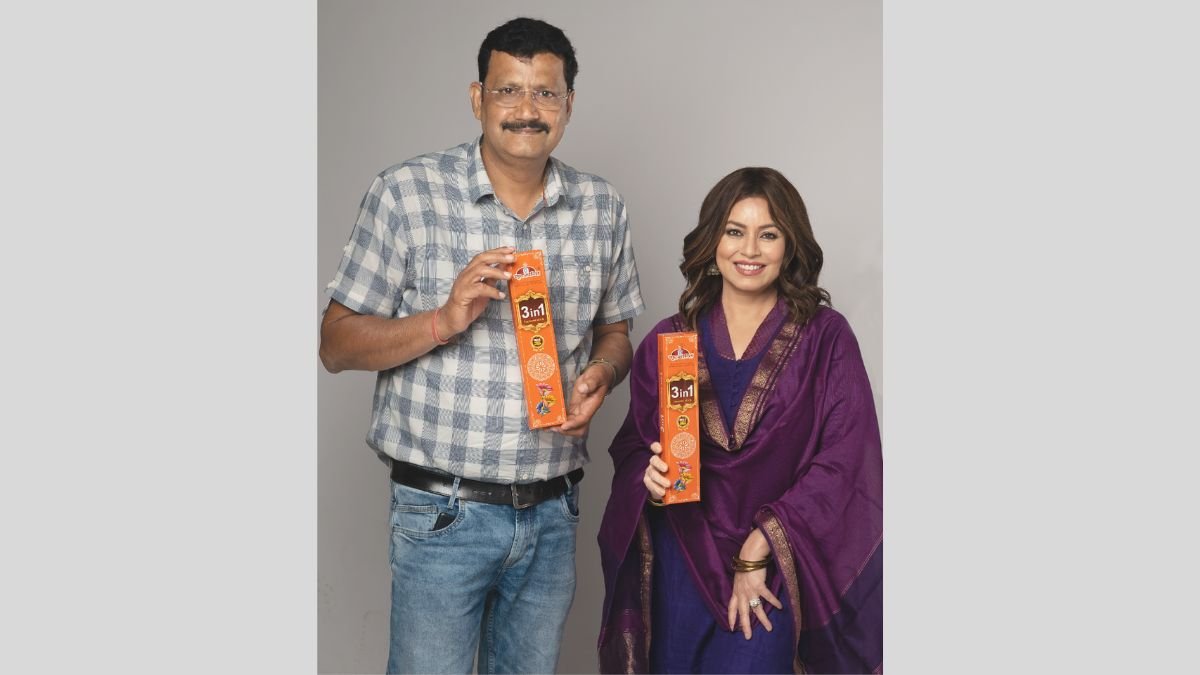 Bollywood Star Mahima Chaudhary Joins Grahshanti Dhoop Agarbatti as Brand Ambassador
Grahshanti Dhoop Agarbatti, a renowned name in the realm of spiritual and aromatic products, has exciting news to share with its dedicated clientele and the world at large. The company is elated to announce its latest collaboration with the celebrated Bollywood actress, Ms. Mahima Chaudhary, who will serve as the official brand ambassador. This thrilling partnership is set to infuse a unique blend of spirituality into the daily lives of consumers.
Ms. Mahima Chaudhary, known for her exceptional acting prowess in Bollywood blockbusters such as "Pardes," "Daag," "Dhadkan," and many others, has teamed up with Grahshanti Dhoop Agarbatti to endorse the brand's exceptional range of incense products, which includes dhoop, agarbatti, cones, and aromatic blends. Her association with the brand brings an authentic and pure touch that perfectly aligns with Grahshanti's core principles.
Grahshanti Dhoop Agarbatti, under the umbrella of Bhushan Enterprises, has garnered a reputation for crafting premium, handcrafted incense products using the finest natural ingredients. Their carefully curated fragrances enhance spiritual experiences, meditation, and everyday relaxation.
Mr. Bhushan Kakkar, the Managing Director of the company, expressed his enthusiasm, stating, "We are thrilled to welcome Ms. Mahima Chaudhary as the face of Grahshanti Dhoop Agarbatti. Her elegance and charm align seamlessly with our brand's values, and we believe her partnership will enable us to reach a broader audience seeking peace and harmony."
Grahshanti Dhoop Agarbatti, a trusted manufacturer and supplier, offers an array of products including Grahshanti dhoop, Aggarwati cones, dry sticks, hawan samagri, Incense Dhoop, Incense Sticks, Loose Dhoop, Wet Dhoop, Raw Dhop, Powder Dhoop, Fragrances Dhoop, and Fragrances Agarbatti, among others. Some of their popular products include Pardes Natural Wet Dhoop, Ramlala Dhoop, 3 in 1 Dhoop Agarbatti, and Grahshanti Gold Dhoop, all of which exemplify the brand's commitment to quality and spirituality.
This exciting collaboration between Grahshanti Dhoop Agarbatti and the esteemed Ms. Mahima Chaudhary is poised to bring the essence of tranquility and spirituality into the lives of individuals around the world, making every day a more harmonious and serene experience.