Arnab and Solomit's romantic single O Mahi is a A Musical Journey
In the world of aspirations and artistic pursuits, the notion of achieving success through genuine talent takes centre stage. The enchanting song O Mahi stands as a testament to this belief, weaving a narrative that resonates with the hearts of dreamers. This musical masterpiece, set to release on Zee Music, brings forth the talents of […]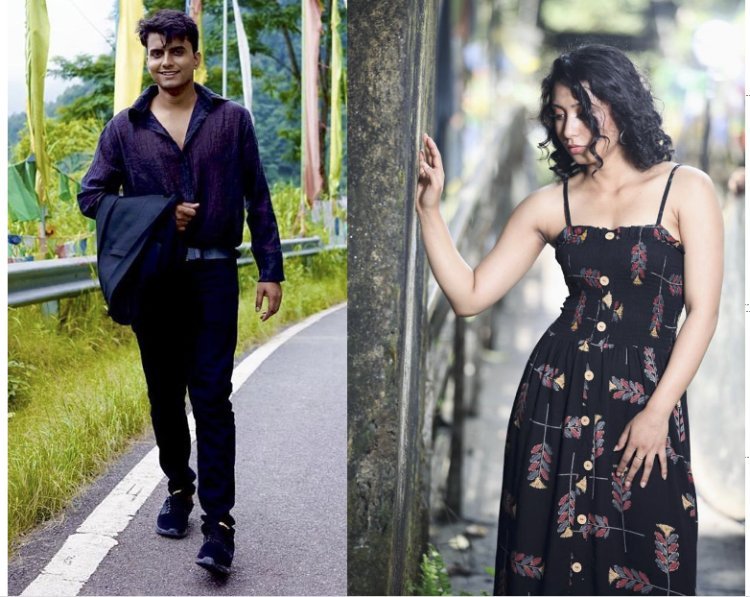 Arnab and Solomit's romantic single O Mahi is a A Musical Journey
In the world of aspirations and artistic pursuits, the notion of achieving success through genuine talent takes centre stage. The enchanting song O Mahi stands as a testament to this belief, weaving a narrative that resonates with the hearts of dreamers. This musical masterpiece, set to release on Zee Music, brings forth the talents of budding stars, actors Arnab and Solomit, along with a stellar creative team.
Arnab takes the lead in the upcoming song O Mahi. Hailing from the vibrant city of Kolkata, Arnab is no stranger to the world of artistic expressions. With an innate flair for performing and a dedication to his craft, he infuses life into every role he undertakes. Arnab's journey from his roots to the grand stage is a true testament to the power of hard work and talent. As he graces the screen in O Mahi, audiences can anticipate an unforgettable performance that speaks volumes of his dedication.
O Mahi is not just a song; it's a collective effort that marries music, visuals, and emotions. The music, composed by Bob Sn, dances seamlessly with the heartfelt lyrics by Budhaditya Mukherjee. The melodious voices of Trissha Chatterjee and Sandeep Subba give life to the song's emotions, creating a symphony that reverberates through the soul.
Under the adept direction of Suvendu Raj Ghosh, the song's music video unfolds like a mesmerizing story. The expert hands of D.O.Ps Krishnendu Ray and Arobindo Ghosh capture the magic of each frame, while makeup and costume artist Sourav Dey brings out the essence of the characters through their appearances.
The story of O Mahi resonates with the dreams of many, mirroring the journey of two young talents, Arnab and Solomit. Both hail from different corners of the country, with Arnab originating from Kolkata and Solomit from the scenic landscapes of Sikkim. Their dreams, aspirations, and sheer determination have paved the way for their remarkable journey into the world of entertainment.
The picturesque backdrop of Sikkim forms the canvas upon which the story of O Mahi unfolds. Shooting across the enchanting landscapes of north-west and south Sikkim, the region's natural beauty seamlessly blends with the narrative, creating a visual treat for the audience.
O Mahi is not just a song; it's a celebration of dreams and aspirations. As the anticipation builds for its release on Zee Music, audiences can prepare to be captivated by the harmony of music, visuals, and emotions. O Mahi doesn't just mark a new musical release; it symbolizes the spirit of talent, dedication, and the power of dreams.