Vengala Nikhila Shines as Mrs. Hyderabad 1st Runner Up in Forever Mrs. India 2023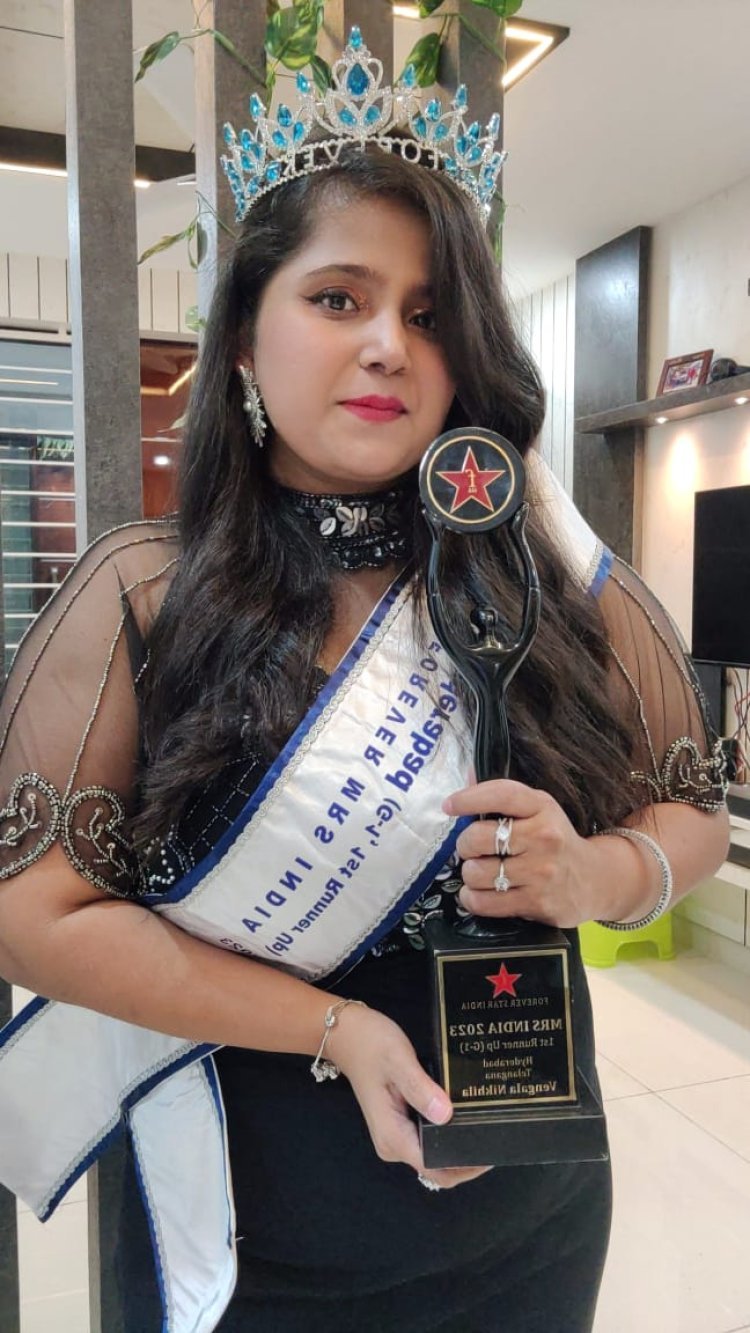 Vengala Nikhila Shines as Mrs. Hyderabad 1st Runner Up in Forever Mrs. India 2023
Vengala Nikhila has achieved the esteemed title of Mrs. Hyderabad 1st Runner Up (G-1) in the Forever Mrs. India 2023 pageant, hosted by Forever Star India. The newly crowned beauty has been showered with love, blessings, and well-wishes from all corners. Her remarkable journey to the City crown has been nothing short of awe-inspiring.
Throughout the competition, Nikhila exhibited exceptional qualities, radiating with a captivating personality and a strong determination to create a positive impact in her community. Her talent rounds were particularly memorable, leaving a lasting impression on the judges, fellow contestants, and the audience. Beyond her physical beauty, Nikhila's compassionate and dedicated nature truly sets her apart.
The Forever Mrs. India pageant focuses on celebrating womanhood, emphasizing the importance of inner beauty, strength, and empowerment on a global scale. The platform has rapidly gained international recognition, transcending national boundaries and becoming a beacon for empowering women worldwide. This year's grand finale will be held at the prestigious Marriott Hotel in Jaipur, Rajasthan, spanning from 22nd to 24th September 2023.
Nikhila's success in the City finale has set her on a path to the much-anticipated Grand Finale of Forever Mrs. India 2023. With her confidence and elegance on the stage, she embodies the true essence of the pageant's values. As she prepares to compete with the other finalists, Nikhila's journey is one of inspiration and empowerment, inspiring women to embrace their inner beauty and strength.
As the September event approaches, the entire country eagerly awaits the coronation of Forever Mrs. India 2023. Nikhila's journey and accomplishments serve as a reminder that beauty goes beyond appearances, and her journey is a testament to the power of inner beauty and charisma.