Such an opportunity will not come again, 'Gadar 2' ticket prices halved, you can watch the film for just this many rupees
Sunny Deol Film Gadar 2 Ticket Price New Offer: Sunny Deol's film Gadar 2 is winning the hearts of the audience from the first day. Now the film has brought a heartwarming offer for its fans. The makers of Gadar 2 have greatly reduced the ticket prices of the film, which means that now the audience can enjoy the film without putting a burden on their pockets.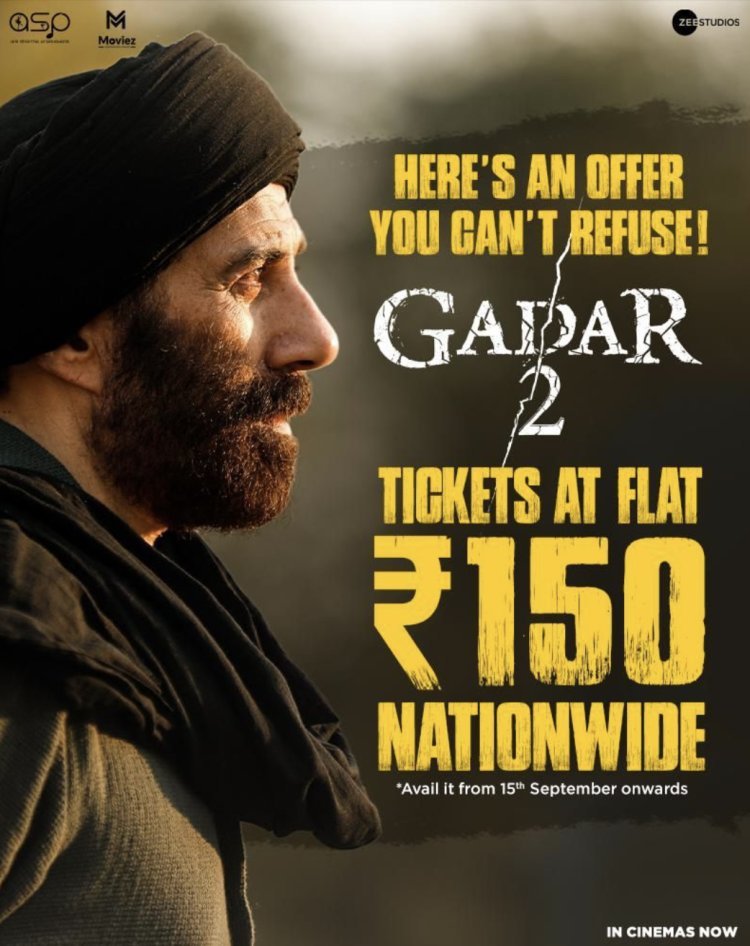 Sunny Deol and Ameesha Patel's film Gadar 2 brought a tsunami of audience in theatres. The film got so much love that it broke records at the box office. Now Gadar 2 has also brought a special gift for its fans. The ticket prices of the film have been reduced drastically, that is, now the audience can watch the action of Tara Singh without putting any burden on their pocket.
The makers of Gadar 2 have brought a bonanza offer for the audience. If you also want to watch Gadar 2, but the expensive ticket was becoming a hindrance, then now the new offer of the film will end this confusion too. This offer is also for those who have seen Gadar 2, but want to enter the world of Tara Singh and Sakina once again. Here we have brought complete details of the offer for you...
The ticket prices of Gadar 2 have now been reduced to just Rs 150. This offer is being implemented in all theaters and multiplexes across India, meaning this offer can be availed from any corner of India. Booking of tickets for this offer of Gadar 2 will be started on Friday 15th September 2023.
Sunny Deol's Tara Singh avatar created a stir at the box office. The film collected so fast that a few days ago it crossed the mark of Rs 100, then Rs 200, and now Rs 500 crore. Gadar 2 has defeated almost all the highest-grossing films in terms of earnings. These include films like Bahubali 2, KGF 2, and Sanju.