Sirphire Expands to Regional Websites, Introduces Diverse Accessories Line
Gurgaon (India), August 27: Sirphire, India's leading mobile back covers and accessories retailer, takes a bold step forward by expanding its presence through three dedicated websites catering to distinct regions. This strategic move represents a significant leap in reshaping India's smartphone accessory landscape and empowering users with tailored options for personalizing their devices. Elevating Smartphone […]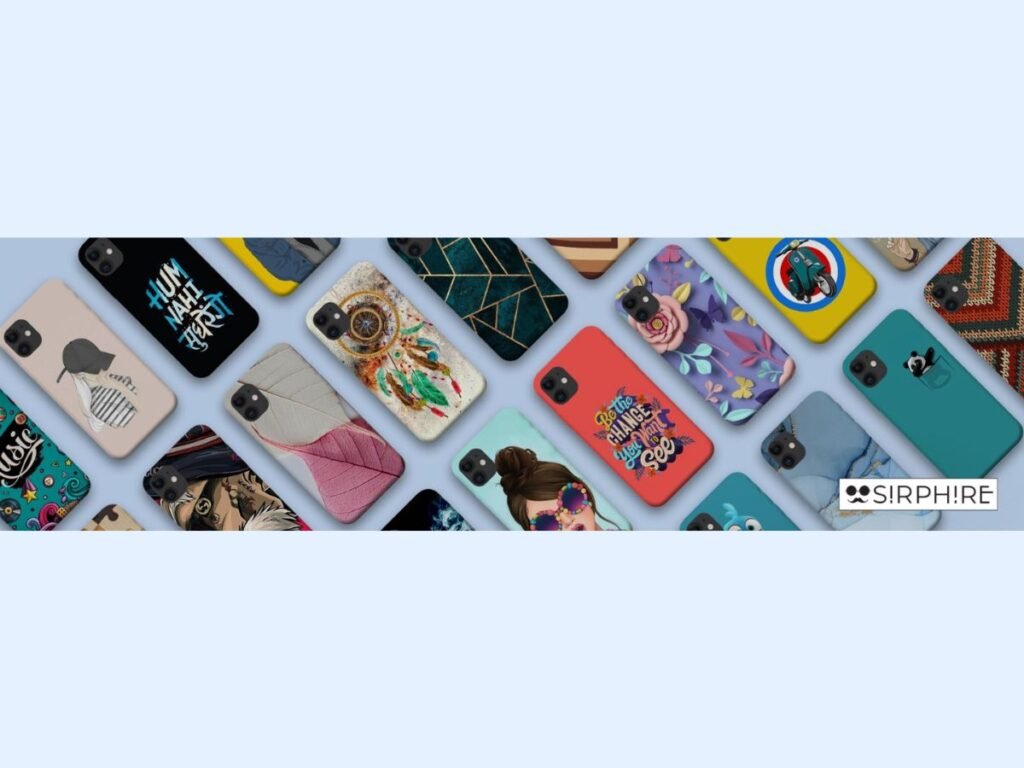 Gurgaon (India), August 27: Sirphire, India's leading mobile back covers and accessories retailer, takes a bold step forward by expanding its presence through three dedicated websites catering to distinct regions. This strategic move represents a significant leap in reshaping India's smartphone accessory landscape and empowering users with tailored options for personalizing their devices.
Elevating Smartphone Style: Sirphire continues to set the standard with its exceptional collection of mobile back covers, offering a spectrum of designs from minimalistic to attention-grabbing, allowing users to express their unique personality and preferences.
Regional Focus: In a bid to provide localized shopping experiences, Sirphire introduces siphire.com, in.Sirphire.com, and it.Sirphire.com, ensuring that shoppers from different regions have a personalized platform to explore and purchase products.
Beyond Back Covers: Expanding its product range, Sirphire now presents top-quality screen guards, pop sockets, and mobile back skins, establishing itself as the definitive destination for a diverse selection of smartphone accessories.
Top Brands Covered: Sirphire maintains its commitment to catering to a wide range of users by offering products for leading mobile brands such as Apple, Samsung, Redmi, OnePlus, Vivo, and Oppo.
Future Expansion: The brand has exciting plans on the horizon, including the launch of soft silicone and hard back covers. This addition will further enrich the product line by providing enhanced grip and robust protection options.
Quality Meets Style: Rooted in quality, Sirphire products prioritize premium materials, ensuring that each offering is not only aesthetically appealing but also durable.
Seamless Shopping: Sirphire's dedication to user experience is evident through intuitive interfaces and rigorous security measures, providing shoppers with a hassle-free and secure journey from browsing to checkout.
Community Engagement: Going beyond the realm of retail, Sirphire actively fosters a community of smartphone enthusiasts, sharing styling tips and updates through the hashtag #MySirphireStyle.
Empowering Personalization: Through its trio of websites – siphire.com, in.Sirphire.com, and it.Sirphire.com – Sirphire opens up avenues for innovative mobile accessories, each tailored to individual preferences.
Introducing Premium Back Covers:
With our Premium Back Covers, the dichotomy between style and protection is a thing of the past. Elevate your smartphone experience and ensure its longevity with a product that's been perfected through meticulous engineering. Embrace innovation, embrace style, and embrace protection with our new Premium Back Covers.
Protection without compromise is our promise. Crafted using state-of-the-art materials and cutting-edge technology, our Premium Back Covers offer a level of safeguarding that transcends the ordinary. Reinforced construction transforms these covers into sturdy shields against accidental drops, impacts, and scratches, ensuring that your device remains unscathed in every scenario.
Yet, protection isn't the sole focus – we recognize the significance of aesthetics. Our Premium Back Covers are thoughtfully designed to amplify the visual allure of your smartphone. Boasting a range of sophisticated designs, colors, and textures, you can personalize your device while emanating an aura of refinement and luxury.
Sirphire stands as India's premier mobile back cover retailer, offering an expansive assortment of mobile back covers and accessories. Anchored in regional focus, unwavering quality, timeless style, and an ever-expanding product range, Sirphire endeavors to redefine the landscape of smartphone accessories, empowering users to elevate their smartphone encounters.
If you have any objection to this press release content, kindly contact pr.error.rectification@gmail.com to notify us. We will respond and rectify the situation in the next 24 hours.