Seerat Kapoor opens up on OTT vs. theatrical release, says, "growth of OTT would result in fewer people going to see movies
Seerat Kapoor has made a name for herself in the entertainment industry. From working in south Indian films to Bollywood, the actress's journey has been remarkable. And now, after a string of successful films, the actress discusses the evolution of cinema, the importance of finding the right medium for the right content, and her thoughts […]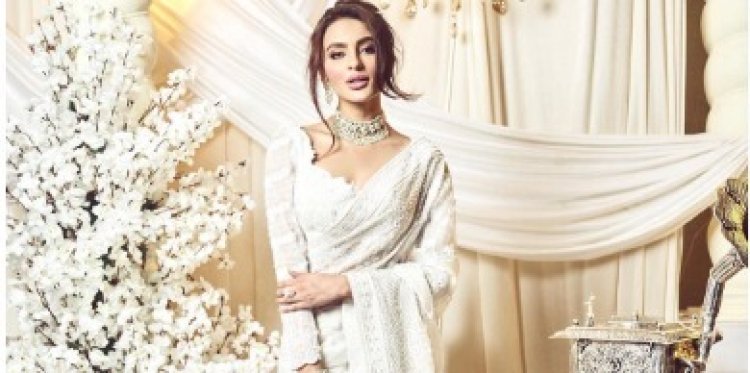 Seerat Kapoor has made a name for herself in the entertainment industry. From working in south Indian films to Bollywood, the actress's journey has been remarkable. And now, after a string of successful films, the actress discusses the evolution of cinema, the importance of finding the right medium for the right content, and her thoughts on OTT vs. theatrical release.
Seerat made her Bollywood debut with Maarrich, leaving a strong impression on the audience. From sharing her expertise on the evolution of cinema over the years to opening up on the latest Ott vs theatrical release debate, the actress bares her heart out; "In just a few years, I believe filmmaking has expanded dramatically for all of us. Cinema and it's experience has evolved, from theatrical releases to now having content instantly accessible on your phone. There are even web series and shows that have travelled across the world map in terms of content. Whereas many people are concerned that the growth of OTT would result in fewer people going to see movies in theaters, I disagree."
The actress adds, "Like the saying goes, to each their own. I believe OTT and theatrical releases are completely different experiences altogether. Either ways it lies in the hands of the audience really. Weather it's the taste of the kind of story they prefer or the experience they chose to enjoy it"
Seerat continues, "For me, the story and the characters have always held utmost importance regardless of the medium. Over the years, I have formed touch wood a relationship with my audience, where they shower and support me with their love, for the characters I have chosen. Most of my films have left them to ponder while also entertain. It's a very sacred connection I share with them. So whichever platform the story may release in on the bright side, today as creatives we have extended ways to explore our potential and give back to our audiences to keep their smiles around life intact! "
On the work front, Seerat will be seen playing the lead in Dil Raju's next, which is yet untitled.