'International Sensation: Rani Hazarika and Jaan Nissar Lone's Melodies Enchant the Spectacular Bangus Festival!'
Kupwara (J&K) [India], September 16: The Bangus Festival, held in the breathtaking backdrop of Kupwara, Jammu & Kashmir, concluded on a high note, leaving a lasting impression of cultural splendor and artistic brilliance. The event, which brought together people from all walks of life, owes its grandeur to the dedicated efforts of key individuals and […]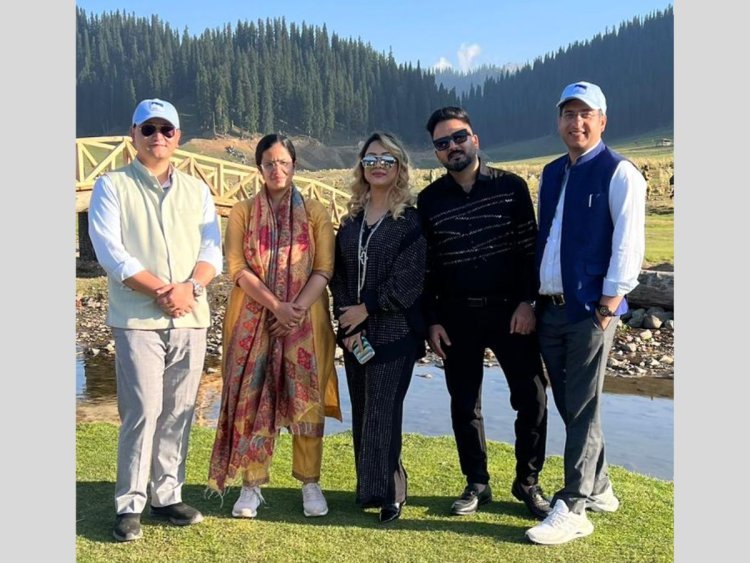 'International Sensation: Rani Hazarika and Jaan Nissar Lone's Melodies Enchant the Spectacular Bangus Festival!'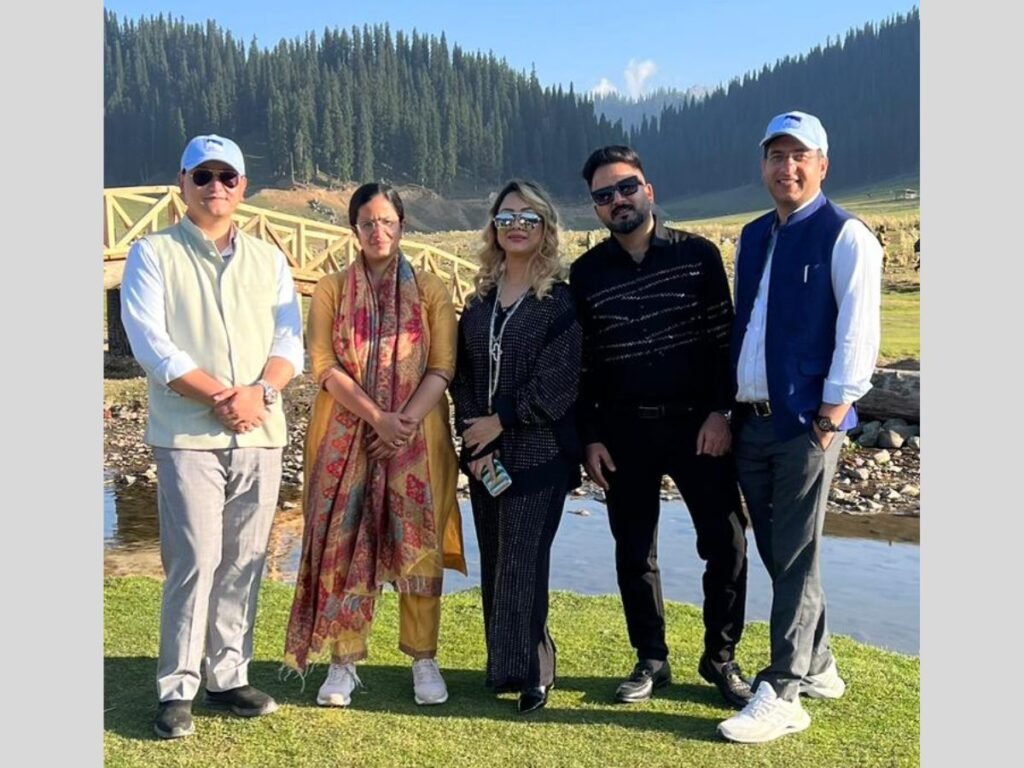 Kupwara (J&K) [India], September 16: The Bangus Festival, held in the breathtaking backdrop of Kupwara, Jammu & Kashmir, concluded on a high note, leaving a lasting impression of cultural splendor and artistic brilliance. The event, which brought together people from all walks of life, owes its grandeur to the dedicated efforts of key individuals and the unwavering support of the government.
In a display of cultural vibrancy and artistic excellence, the Bangus Festival, held in the picturesque region of Kupwara, Jammu & Kashmir, became a resounding success, leaving attendees and participants in awe. This grand celebration of culture and tourism wouldn't have been possible without the exceptional efforts of several key individuals.
Director Information and Public Relations, Shri Minga Sherpa: The festival's success owes a great deal to the tireless dedication and meticulous planning of Shri Minga Sherpa. His visionary approach to promoting the Bangus Festival ensured that it reached new heights of popularity and inclusivity.
Director Tourism, Shri Raja Yaqoob Farooq: Shri Raja's commitment to showcasing the rich cultural heritage of Jammu & Kashmir was evident throughout the festival. Under his guidance, the festival transformed into a mesmerizing display of art, music, and tradition.
Smt. Ayushi Sudan, District Magistrate of Kupwara: The seamless execution of the Bangus Festival was a testament to the outstanding leadership of Smt. Ayushi Sudan. Her administrative prowess ensured that every aspect of the festival, from logistics to security, ran like clockwork.
But the accolades don't stop there. The Bangus Festival received unwavering support from Honourable Lieutenant Governor Shri Manoj Sinha Sahab. His dedication to promote culture and tourism has played a pivotal role in making this festival a shining star in the cultural calendar of India.
One of the festival's standout moments was the scintillating performances by renowned artists Rani Hazarika and Jaan Nissar Lone from AR Music Studios. Their mesmerizing music and soulful melodies resonated with the audience, creating an atmosphere of unity and celebration. Musicians from AR Music Studios of Jaan Nissar Lone and Rani Hazarika nailed it, and before the concert could turn out to be overcrowded, entry of more public was stopped.
Rani Hazarika, known for her enchanting voice and timeless melodies, brought the stage to life with her captivating performances. Her renditions of traditional Kashmiri folk songs and contemporary hits were met with thunderous applause, marking her as a true musical sensation.
Jaan Nissar Lone, a virtuoso in the realm of Sufi music and recognized as the number one singer and music director from Kashmir, transported the audience to a world of mysticism and spirituality with his soul-stirring compositions. His performances left a profound impact on everyone fortunate enough to witness his artistry.
In recognition of his outstanding contributions to music and culture, Jaan Nissar Lone was recently honored with a doctorate by the International Eurasian University of Moscow and recognized by the Universal Peace Federation as an Ambassador of Peace. These accolades further solidify his status as a global music icon.
Rani Hazarika and Jaan Nissar Lone were effusive in their praise for Maheer Thakur, Assistant Director of Information in Jammu and Kashmir. They spoke in awe of his remarkable humility, which shone brightly during their visit to the festival. Mr. Maheer's tireless dedication to ensuring their visit went off without a hitch left an indelible impression on both of them. He didn't just fulfill his role as an officer; he transcended it, becoming an exceptional host who made them feel truly welcome and cherished. His actions were not just commendable but truly inspiring.
As the Bangus Adventurous Festival concluded, the echoes of Rani Hazarika and Jaan Nissar Lone's music lingered, serving as a reminder of the power of culture and art to unite people from all walks of life. The combined efforts of all involved, from the dedicated organizers to the exceptional artists, have truly made this festival a cultural phenomenon that will be cherished for years to come.
The Bangus Festival is not just a celebration of culture; it's a testament to the spirit of Jammu & Kashmir and its unwavering commitment to showcasing its rich heritage to the world. With the continued support of visionary leaders and talented artists like Rani Hazarika and Jaan Nissar Lone, the future of cultural festivals in the region looks brighter than ever.
If you have any objection to this press release content, kindly contact pr.error.rectification@gmail.com to notify us. We will respond and rectify the situation in the next 24 hours.