Distinguished Expert in Vastu Maharishi (Dr. Dev Swarup Shastri), Honoured with the Prestigious Best Iconic Award 2023
The award was given in the category of Best Vastu consultant in India Dr. Dev Swarup Shastri getting the Award by Mandira Bedi New Delhi (India), August 29: Dr. Dev Swarup Shastri, a highly regarded authority in Vedic sciences renowned for his exceptional precision in analyzing over 2.5 Lac Kundlis, has been a catalyst for transformative […]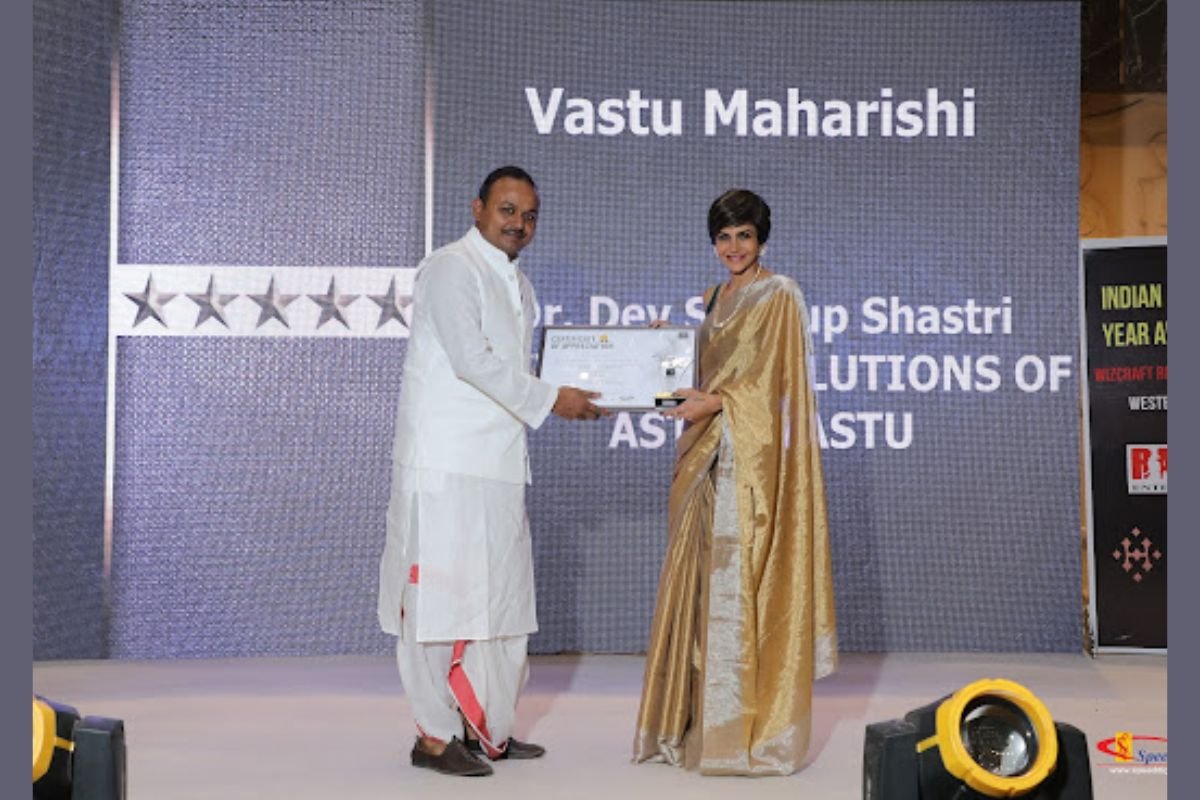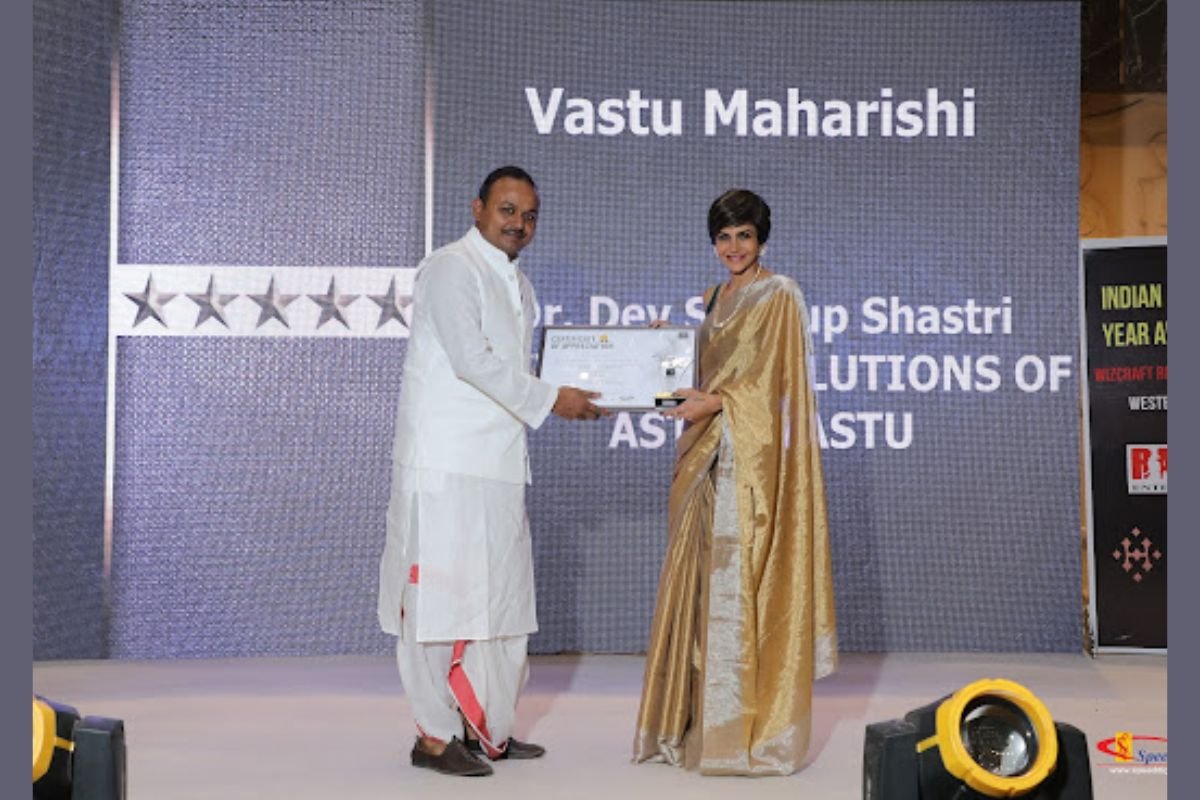 The award was given in the category of Best Vastu consultant in India
Dr. Dev Swarup Shastri getting the Award by Mandira Bedi
New Delhi (India), August 29: Dr. Dev Swarup Shastri, a highly regarded authority in Vedic sciences renowned for his exceptional precision in analyzing over 2.5 Lac Kundlis, has been a catalyst for transformative change in countless lives through his profound expertise. In a recent noteworthy event held at Hotel Radisson, New Delhi, the esteemed Dr. Shashtri was bestowed with the esteemed Best Iconic Award 2023, an accolade presented by Madira Bedi in recognition of his accomplishments. 
This honor was conferred in the domains of Vastu and Astrology, two fields where Dr. Shashtri has left an indelible mark.
With an illustrious journey spanning more than 18 years in the realm of Vastu, Dr. Shashtri's proficiency extends far beyond. His mastery encompasses areas such as Astrology, Numerology, Lo Shu Grid, Ramal, Prashna Jyotish, and the ancient art of Vedic Astrology. Since 2012, he has effectively imparted his wisdom to over 267 eager learners, fostering a community of knowledge seekers. Additionally, his guidance has empowered more than 200 individuals in KarmKand, nurturing avenues of employment.
In conclusion, the recognition of Dr. Dev Swarup Shashtri with the prestigious Best Iconic Award 2023 is undoubtedly a reflection of his unparalleled contributions to the Vedic sciences. We extend our heartfelt congratulations to him on this remarkable achievement. For consultations with Dr. Dev Swarup Shashtri or to delve into the realm of Vedic sciences, interested individuals are encouraged to visit www.nadiyotish.in or contact +91 9219634387.
For further information, please explore www.nadijyotish.in.
If you have any objection to this press release content, kindly contact pr.error.rectification[at]gmail.com to notify us. We will respond and rectify the situation in the next 24 hours.