SynbioPro Nutraceutix elevated OMG Face of The Year season 2 by associating as Co-Powered by partner
Mumbai (Maharashtra) [India], August 18: SynbioPro Nutraceutix, a pioneering biotech company, demonstrated its commitment to health and well-being in its role as the Co-Powered partner for the highly successful and recently concluded OMG Face of The Year Season 2. SynbioPro's association with the popular talent hunt event shwocased its dedication to positive change and holistic […]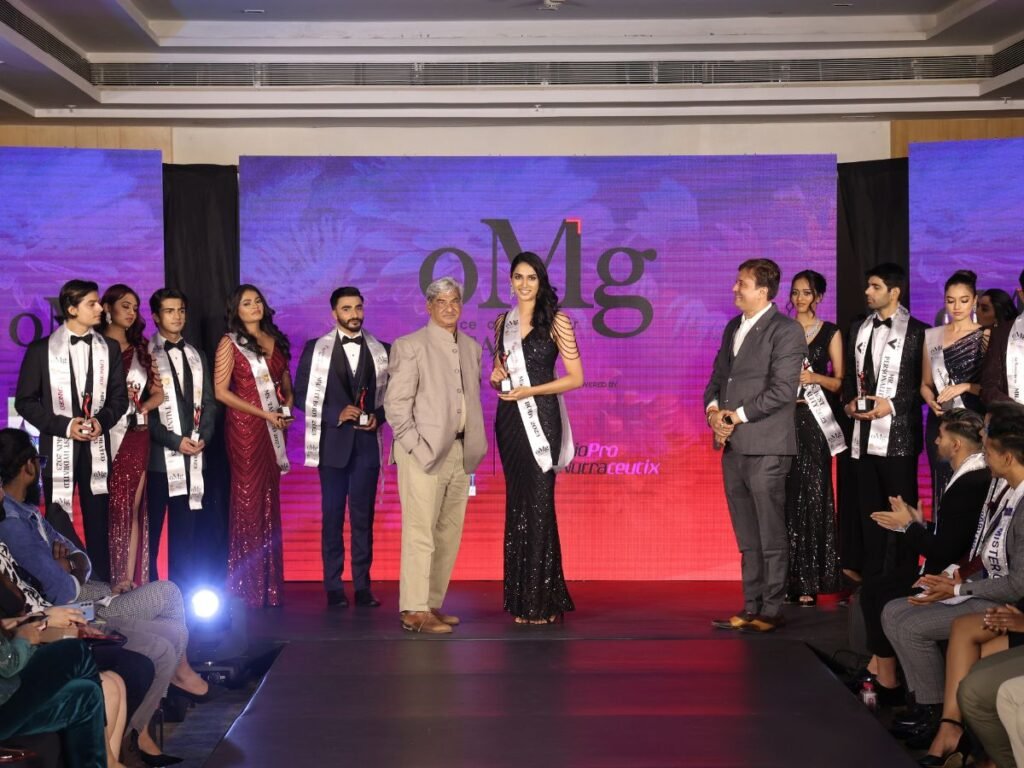 Mumbai (Maharashtra) [India], August 18: SynbioPro Nutraceutix, a pioneering biotech company, demonstrated its commitment to health and well-being in its role as the Co-Powered partner for the highly successful and recently concluded OMG Face of The Year Season 2.
SynbioPro's association with the popular talent hunt event shwocased its dedication to positive change and holistic wellness, which align seamlessly with the glamour world's pursuit of excellence and aspiration.
Founded and led by Aditya Desiraju, SynbioPro has redefined health management through its specialised expertise in Probiotics and Vitamins. With over 28 years of experience and three global patents to his name, Mr Desiraju's leadership reflects SynbioPro's dedication to driving transformative advancements that revolutionise the way various medical conditions are managed.
Commenting on the successful association, Mr Desiraju, who is a celebrity scientist and works with leading names in the glamour industry, said, "Being a part of OMG Face of The Year Season 2 was an exciting opportunity for us. Just as we are playing an important role in elevating wellness through innovative formulations, we were thrilled to play a pivotal role in the well-being of the contestants and young talent in the glamour industry. The collaboration signified our commitment to excellence and underscored the value of holistic well-being."
In his remarks, Parimal Mehta, Founder of BlancKanvas, the agency behind OMG Face of The Year, said, "We are overjoyed with the collaboration with SynbioPro Nutraceutix as the Co-Powered by partner for OMG Face of The Year Season 2. The glamour world can be very demanding but SynbioPro's association ensured the well-being of newcomers to the industry. It also reflects our holistic approach to nurturing and supporting fresh talent."
As the Co-Powered by partner, SynbioPro, which operates out of Prince Edward Island, Canada, supported the contestants' journey with its product offerings, ranging from probiotic capsules to sachets and gummies, all meticulously designed to target lifestyle issues across different age groups. These products address the minimum daily intake of vital elements such as vitamins, probiotics, and trace minerals essential for maintaining a high quality of life, helping contestants be at their best during the competition.
SynbioPro has products formulated for high pressure professionals such as actors, directors and celebrities to maximise their potential and performance in their industry and also has plans to setup a dedicated team to help design personalised formulations based on a DNA level especially for high profile professionals in the film industry. Personalised probiotics and other products are a part of its healthcare strategy.
In addition, Synbiopro also offers a comprehensive suite of services that include private label manufacturing, R&D, and creation of scientifically and clinically validated formulations. A holistic approach ensures that each product is not only effective but also grounded in robust scientific research. It also adheres to the most rigorous standards and certifications in the world.
OMG Face of The Year Season 2 came to a dazzling close last week in the presence of a galaxy of figures from the world of entertainment and glamour. With a staggering 3,00,000 applicants vying for a coveted spot in the talent hunt event, the second season shattered all records and provided emerging talent a unique platform to showcase their talent.
If you have any objection to this press release content, kindly contact pr.error.rectification@gmail.com to notify us. We will respond and rectify the situation in the next 24 hours.