42nd National Brainobrain Abacus Competition Festival 2023 in Chennai: A Triumph of Young Minds and Educational Excellence
Chennai (Tamil Nadu) [India], September 30: The 42nd National Brainobrain Abacus Competition Festival, a two-day extravaganza held on September 9th and 10th, 2023, in Chennai, marked a monumental celebration of talent, learning, and innovation. The event witnessed the participation of over 7500 students from across India who are students of Brainobrain's abacus course, a testament […]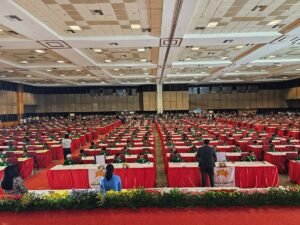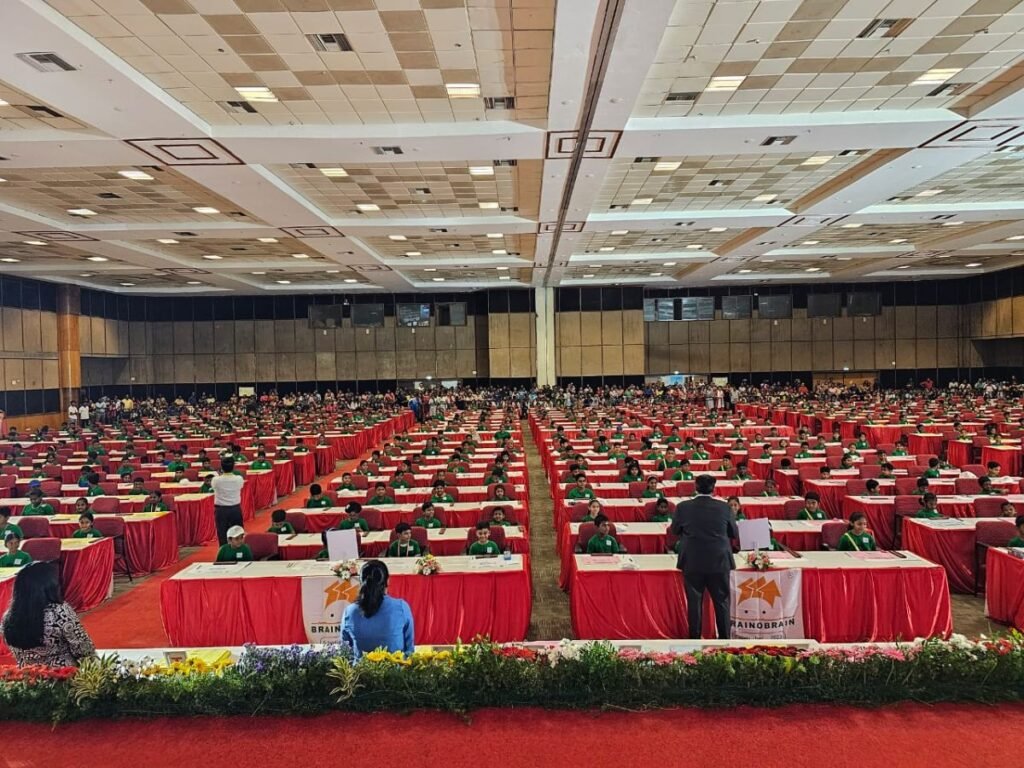 Chennai (Tamil Nadu) [India], September 30: The 42nd National Brainobrain Abacus Competition Festival, a two-day extravaganza held on September 9th and 10th, 2023, in Chennai, marked a monumental celebration of talent, learning, and innovation. The event witnessed the participation of over 7500 students from across India who are students of Brainobrain's abacus course, a testament to the enduring spirit of educational excellence. Mr. Anand Subramaniam, Managing Director, Brainobrain, and Mr. Arul Subramaniam, Director, Technical & NLP Trainer, Brainobrain, graced the occasion as the Chief Guests, adding prestige to the event.
The competition, comprising challenging 3-minute-long abacus tasks and mental math challenges, saw participants giving their all to secure the coveted Champion Trophies and Gold/Silver Medals. The top achievers were celebrated for their exceptional mathematical abilities, speed and accuracy.
The event was not just about competitions and awards; it was also about celebrating creativity. The enchanting Brainobrain Anthem, an ode to knowledge and learning, was released amidst much applause. 
Mr. Anand Subramaniam, Managing Director, Brainobrain said, "Today, we witnessed the brilliance and potential of our young talents at the 42nd National Brainobrain Abacus Competition. The dedication and passion displayed by these students are truly inspiring. Brainobrain remains committed to fostering their growth and helping them realize their full potential."
Mr. Arul Subramaniam, Director Technical & NLP Trainer, Brainobrain shared, "This competition is a testament to the power of education and learning. I am immensely proud of the young minds who participated and demonstrated their exceptional skills."
Ms. Priya Sharma, Parent of a Brainobrain Student from Bangalore said, "As a parent, I am grateful for the platform Brainobrain provides to nurture the talents of our children. The competition was an eye-opener, and I am amazed at how it has boosted my child's confidence. Brainobrain abacus classes are playing a great role in the personality development of my daughter".
The 42nd National Brainobrain Abacus Competition Festival 2023 in Chennai was a resounding success, not only recognizing the prowess of young minds but also emphasizing the importance of inclusive education. Brainobrain reaffirms its commitment to shaping future generations and continues to inspire young minds to reach for the stars.
About Brainobrain:
Brainobrain is a globally acclaimed institute that specializes in the development of child brain, known for its revolutionary programs in brain development. With a presence in more than 45 countries, Brainobrain has been empowering young minds for over two decades, helping them unleash their full potential through advanced brain development techniques.
For more information,
Website : www.brainobrain.com
Facebook : https://www.facebook.com/BrainobrainKids 
Instagram : Brainobrain International
If you have any objection to this press release content, kindly contact pr.error.rectification@gmail.com to notify us. We will respond and rectify the situation in the next 24 hours.